From an early age, Canadian Armed Forces Reserve veteran, David Runyon, was fascinated with military culture. His patriotic passion led him to start dreaming of joining the military at the youngest eligible age. But after his discharge from the "The Lorne Scots (Peel, Dufferin and Halton Regiment)" regiment, David found a new dream, purpose and career with Salute Mission Critical's help. Salute's mission is to recruit, train and transform veterans into world-class data center technicians. With the constant increase in demand for network infrastructure and data center capacity, David quickly became sure that he made the right decision to pursue his dreams in the data center industry.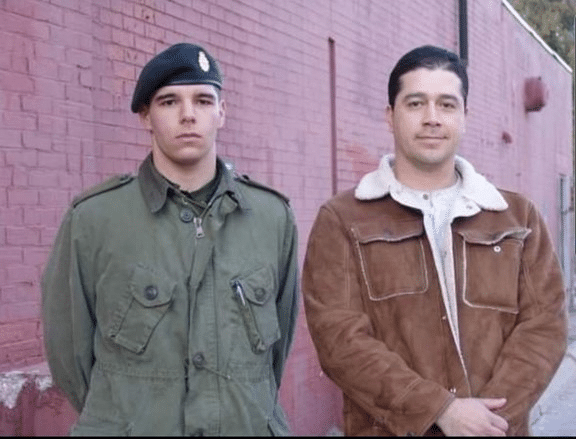 How Canadian Veteran with Zero Experience in the Industry Became a Data Center Expert
Luckily for David, unlike many other veterans, he was discharged from the military with some civilian job experience from part-time training with civilian and private sector jobs alongside his military career. Yet as an Infantryman, he did not have directly applicable skills for the civilian marketplace, as infantry trade skills are not transferable to the vast majority of private sector jobs. Unfortunately, a lack of civilian job preparation is not uncommon to those leaving active duty. However, when veterans learn how to describe their skills in attractive ways to civilian employers, the narrative can drastically change! Qualities like problem solving, leadership, ethics and time management are an inherent part of a veteran's skill set and veterans can learn to convey those qualities to employers in a meaningful way. The single most often overlooked skill that all veterans have is equipment maintenance executed per defined procedures which is what data center technicians do every day, just on different equipment.
"These 'infantryman skills' would have to be framed and explained in a way to sell it to prospective employers".
Thankfully, with the help of companies like Salute Mission Critical that already see the value in each veteran's vast skill set, David was able to start his training in IT and Data Center operations, quickly propelling himself into a new career in data center technology.
Bringing Childhood Dreams to Life in Data Centers
Growing up, David always dreamed of working in a first-responder position, either in the military or as a public servant with the police or fire department. He began living out that dream early on when he joined the Canadian Forces Armed Reserves. As with many adults, life has taken David on a path of growth and a journey of exploration that has led him to discover new dreams. But these dreams are not very different than those he carried throughout his youth and early in his career. David has always seen himself in roles where he helps others, responds to critical missions, and "saves the day". In his work at data centers, David is undoubtedly performing mission critical operations daily and has embraced an eagerness to grow and develop in his career with Salute.
While David has lost interest in his early childhood dreams of working in the police force or with the fire department, he hasn't lost his hunger for overcoming obstacles and facing adventure in his day-to-day life. This is one of the many reasons that David has grown to love his new career in data centers. Like those jobs he once dreamed of, working for Salute allows David to be a part of a team that values his prior service in the military and allows him to become part of a network of high-speed professionals that share his similar set of experiences.
A Bright Future: No Progress Without Hardship
David's dreams have evolved a lot over the years, but one thing has remained the same: his desire to help others and live out his life engaged in significant work. Overcoming obstacles, personal development, and exciting career growth remain the hallmark components of David's life plan. When asked where he sees himself in 10 years, he replies confidently:
"In 10 years, I hope to still be a part of the data center industry in a more specialized role. You cannot deny its current growth, nor can you deny the exponential level of future growth potential. I foresee many obstacles if life has taught me anything thus far. Frankly, it would be rather boring without any challenges. I will face them as they come and remember the satisfaction that comes after having gotten over all of my previous ones. If I had to boil it down into a simple philosophy, I would say that a great portion of our happiness comes from progress and personal development, and there is no progress without hardship."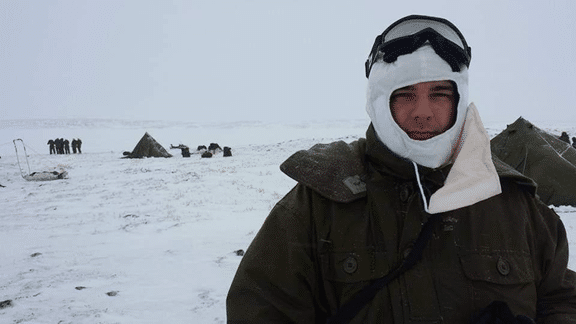 David, from the rest of the Salute team, we're glad to have you on board. Your dedication and commitment to excellence are a true asset to our team and we're thrilled you are enjoying your career in the data center sector.
"As always, Salute is committed to sharing the amazing human interest stories of veterans. We understand the challenges veterans face and overcome are unique and we are here to help. If you are interested in learning more about Salute and those who we serve, contact us today!"

– Lee Kirby, Chairman & Co-Founder, Salute Mission Critical