Solving the industry talent shortage with military precision
The high rate of growth and change in the data center industry continues to amaze everyone, from investors to operators, though, the industry is struggling to find personnel to sustain that growth. According to the Uptime Institute, the personnel shortage has reached a crisis point and they expect that the deficit will only grow, with an estimated additional 300,000 employees needed by 2025. Because of an aging workforce and an often misdirected effort to recruit from within the industry, outages at data centers are increasingly attributed to a lack of trained staff who lack the ability to respond in an emergency.
In 2012 the Co-founders of Salute Mission Critical, Lee Kirby and Jason Okroy, analyzed the market and determined that a new service model was needed in order to disrupt the status quo and deliver more highly efficient data center operations globally. The operating model for data centers had evolved into multiple silos of organizations that were inefficient, inflexible and unsustainable. Kirby and Okroy built and brought to market a model that broke down the silos in the traditional operating model and, in doing so, reduced the costs and increased the organizational resiliency of a data center. This model relied on an integrated services model with multi-skilled operators who were highly disciplined and able to solve problems quickly with excellent critical thinking skills.
"We chose Salute because its model is the best available. Their ability to execute with precision globally and work with our teams seamlessly are exactly what our industry needs."

Compass Datacenters CEO Chris Crosby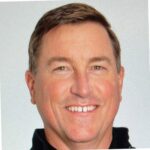 With the new service model, Salute has proven that the talent shortage can be resolved by executing a highly effective workforce development program. Data center companies use Salute to solve their future personnel needs by not only augmenting their staff, but also by transitioning Salute's employees to become their own. Salute champions the career progression of its employees, even if it means them finding work elsewhere in the industry. If /when an employee leaves Salute, the company has been set up in a way where positions can quickly be backfilled with other staff, which makes Salute rather unique as other service companies tend to have clauses against poaching their employees.
"Our customers are some of the largest, most exacting customers in the world from an IT infrastructure perspective. Having a trusted partner like Salute Mission Critical, that can adapt to a rapidly changing environment with precision and flexibility that helps meet the needs of my customers is essential to our business's success. How Salute responds to every request and/or situation proves how ingrained their customer-centric view is at every level of the company, which differentiates them from many competitors. The quality of their services is a testament to the culture of a company, which is based on values that we share. We are proud to call Salute, and the service veterans that make up the Salute team, a strategic partner and an extension of the EdgeConneX team that delivers premium customer service 24/7, 365 days a year for its customers. Hiring veterans naturally furthers the industry's diversity, inclusion and equity goals, given the demographics of the military."

EdgeConneX CEO Randy Brouckman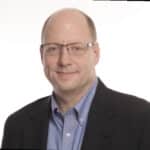 The beauty of Salute is that it can be replicated and used by anyone in the industry. A step-by-step playbook is provided as a free download and the team willingly shares and collaborates with the industry to keep things updated. To fully execute this service model, a comprehensive workforce development plan must first be conceived. This plan has been built on successfully achieving three key objectives:
1) Enable a supply chain of talent from outside the industry
2) Establish an onboarding and training program that can rapidly transition the supply chain
3) Establish an ongoing developmental program that continuously drives:
Individual growth
Innovation and learning as an organization
A distinctive culture
This information is provided in summary form and covers the practical tips that you don't usually pick up in project management training so that you benefit from the lessons learned from many others. The key focus of this discussion will be the analysis phase as it is the foundation for the subsequent phases; however, we will briefly touch on key points in each phase that have been essential factors in the many transitions we have executed.
Military veterans have been a part of the data center industry since the beginning. Traditionally, they were sourced from a small group of veterans who while in the military had done work in specialized roles, which gave them the equivalent technical skills. That subset of personnel in the data center industry currently sourced from military veterans is only in the thousands in comparison to the 200,000+ active-duty members transitioning to civilian life every year and the 800,000+ guard and reserve personnel in our communities. To leverage the entire pool of military candidates, Salute's onboarding and training program adapts to the service member's current level of competency. Military experience and training have been shown to create innate abilities to learn and adapt quickly in staff, which in turn helps with effectivity and drives rapid results, providing a competitive advantage in the services sector. All employees of Salute complete safety and culture training first, and then are provided a continuous cycle of refresher training on these two key topics. After completing initial training, new staff moves on to the next phase, along with a mentor and job assignment, which helps them master skills rapidly through micro training and the adopted method from the medical industry of "watch one, do one, teach one." With all of the skills needed to be a multi-skilled operator in a data center, there are a myriad of opportunities to then rise through to technical mastery in a specific discipline or take a leader/manager track.
"If our industry can offer this kind of transitional support to the veterans we hire, then we will have more opportunities for success. Military veterans already bring the experience of starting something new every two years and having to knock it out of the park, plus most have been managing and leading others. They tend to put business before self, believe in teamwork and have a superb work ethic."

Oracle's ex-SVP of Infrastructure Tony Grayson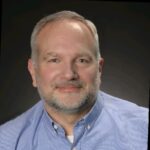 When the corporate world thinks about veterans, it's usually with the misconception that an employee's military specialty can be looked up in a table and cross-referenced to a civilian job. This does a disservice to the veteran and the company because it does not consider the things they had to do in support of that specialty. For example, a veteran who was in the infantry would in this traditional evaluation be sent to a security job. However, that same person has been required to maintain their vehicle, communication gear and weapon systems according to a prescribed checklist. That similarity to a data center technician is striking. Salute has proven that a veteran just needs to be trained on the new equipment and procedure, and then they will execute like their life depended on it, since previously it did.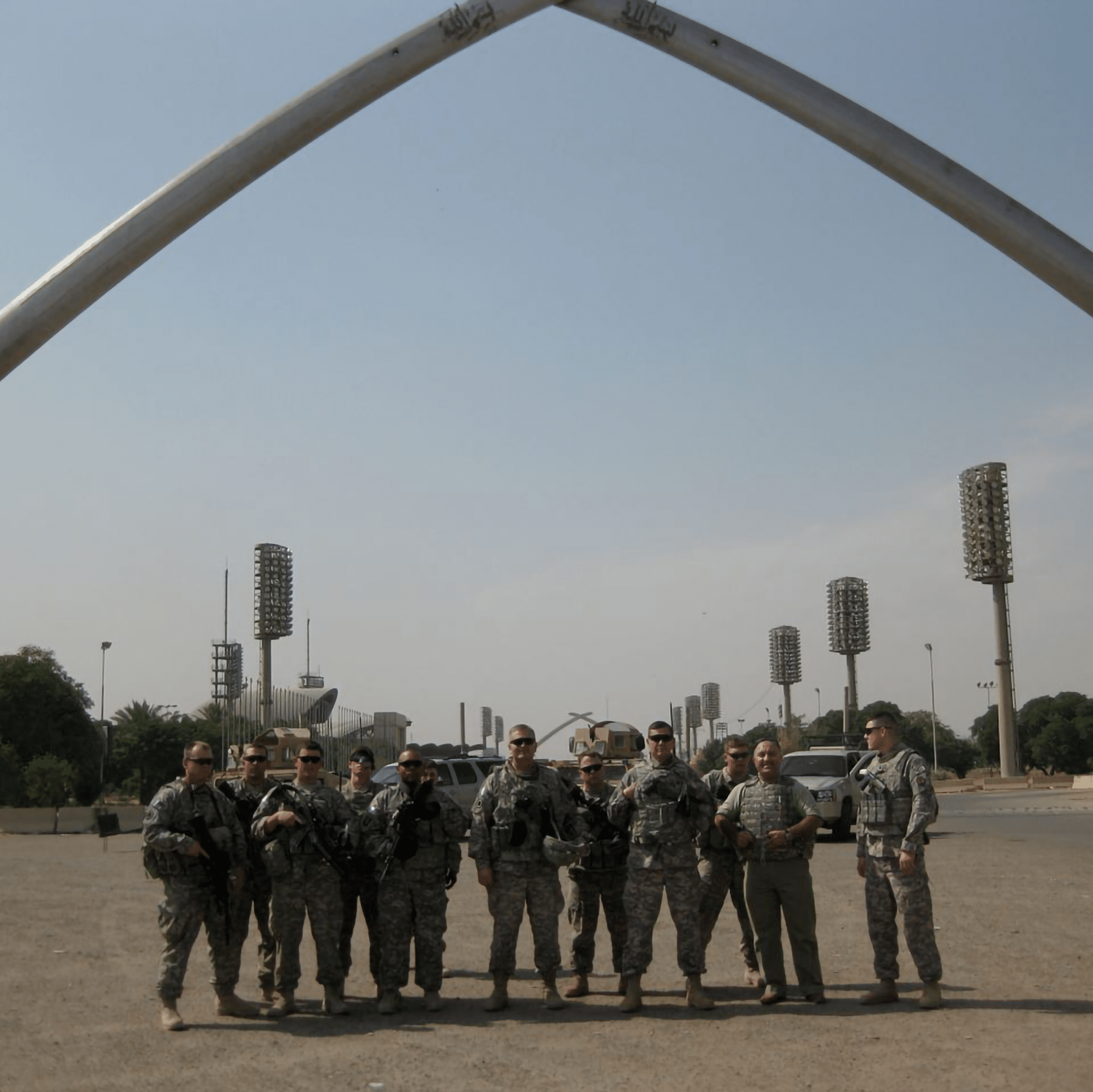 "The staff at Salute Mission Critical possess a unique set of skills necessary for the data center sector—the ability to be highly detailoriented, perceptive and quick-thinking. They are professionals who serve as a true extension of the Aligned team, embodying our corporate culture and upholding our commitment to customer service, safety and adaptability across our Operations and Security teams. Aligned is passionate about supporting the veteran community and looks forward to continuing to do so through a great partner in Salute Mission Critical."

Aligned CEO Andrew Schaap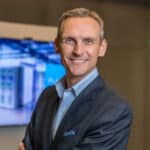 In every veteran, Salute sees an adaptable, outcome-driven person who has leadership skills that are executed with discipline within a strategic framework. A military veteran has cognitive abilities when it comes to critical thinking, abilities to adapt or learn quickly and problem-solving that are hard to find in any other resource pool. Finally, the focus on both continual improvement and teamwork means most military veterans come ready to lead, follow and collaborate to ensure success in the workplace.
"I was drawn to Salute because of their reputation. Once engaged I immediately saw the collaboration and expertise they bring to the industry. The quality, flexibility and speed with which they operate is unmatched and a testament to how industry best practices always can be improved when combined with the right culture."

Yondr Group Managing Director Paul Hood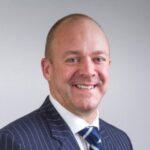 Veterans have had thousands of dollars of training invested in them so that they can perform in any environment and achieve any objective. That in itself makes the resource pool a wise commercial investment but there is a second-level benefit that is often overlooked, which is the diverse demographics of the veteran population. Veterans are a microcosm of society and when a data center business hires veterans they will naturally be selected from a more diverse resource pool. A more diverse workforce is needed in our industry because it brings new perspectives and ways of thinking that fuel innovation at every level. The first thing that every military person is taught from day one is "You all wear green, you all bleed red, nothing else matters". This mindset instills acceptance and inclusion and drives individuals to achieve more as a team.
Salute shows that the industry talent shortage is solvable. It will take more companies adopting an effective workforce development strategy to satisfy the myriad of use cases.
In 2019, Salute and Infrastructure Masons (IM) formed a strategic partnership. The collaboration focused on Salute's unique value proposition and highly diverse workforce. Together, IM and Salute want to help the data center industry by raising awareness for career opportunities in the military community for all veterans, not just the traditional candidates from technical specialties. Sharing the Salute's best practices via IM offers companies in the industry the ability to establish onboarding and transition programs, which will solve their talent shortage for the long term, rather than struggling to recruit from just inside the industry. The power of the Salute-IM partnership and subsequent network was immediately evident through one small interaction: Dean Nelson, a leader at Uber at the time, found out that an Uber employee was letting a Marine he had served with sleep on his couch while he looked for a job. This young man had left the Marines, gained a Bachelor's degree in System's Administration, but could not find a job without experience. Nelson called Kirby at Salute. A new career was launched soon after in the data center industry, with a person that quickly adapted and learned the new position, proving the value of military experience and training. This is one story of many where making the right connections has helped everyone involved, and why the partnership between IM and Salute is such a great win for the industry.
"Salute's purpose aligned extremely well with two of our strategic pillars—Championing Diversity & Inclusion and enabling Education. Veterans come from all walks of life and are trained to follow processes and deal with critical situations. Those skills are mission critical in data centers. We are proud to not only partner with Salute to help support veterans through the Veterans Member Resource Group that Lee chairs, but also through our scholarship program. Scholarships are an effective way to help veterans quickly understand digital infrastructure and learn the skills to apply to a role immediately after graduating. This includes four year masters degree programs down to 1 week certifications. That was the path that brought one of my employees' long time friend into our industry quickly, changing the trajectory of his life after the military. What an incredible way to fill the pipeline with dedicated, skilled, diverse people and address the talent shortage."

Dean Nelson, Founder & Chairman of Infrastructure Masons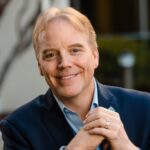 "I am thrilled to see the partnership between Salute Mission Critical and Infrastructure Masons in action. More veterans are choosing careers in data centers and that is good news for the industry. We know that veterans and their families make great Googlers, and we're proud to offer diverse career paths where employees can have a tremendous impact."

Vice President of Google Data Centers Joe Kava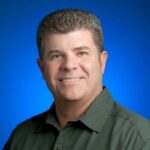 Salute shows that the industry talent shortage is solvable. It will take more companies adopting an effective workforce development strategy to satisfy the myriad of use cases. If you eliminate the emotions typically evoked with helping veterans and look at it from a purely commercial point of view, you quickly will realize that investing in people who have unique training and experience will drive exponential returns. Other industries have figured this out, and they aggressively recruit veterans. They invest in training and transitioning this talent pool because it makes business sense. The value of this approach at Salute was further exemplified when it was used to access the hidden talents and experience of military spouses. Whether you want to build your workforce with veterans, military spouses or other industries, this approach works when applied thoughtfully with the end in mind.
View the original article in Interglobix.