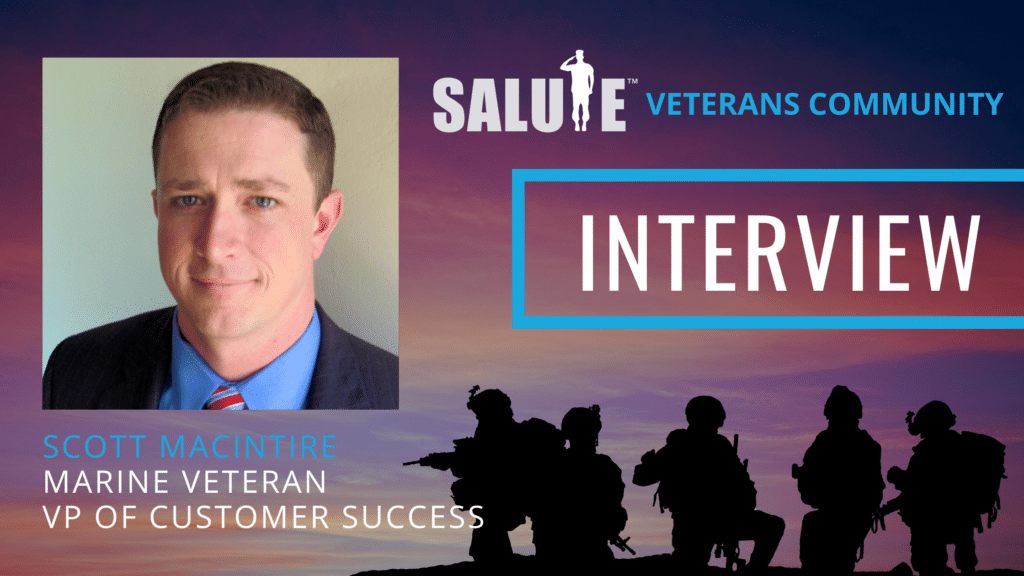 What is the Salute Veterans Community?
The Salute Veterans Community is a unique cohort of veterans who serve as examples of the value military training and experience bring to our industry. The Veterans Community supports Salute's mission and strives to achieve our shared vision of providing veterans and military spouses career opportunities in the data center industry. We are proud of these veterans for giving back to other veterans seeking to start careers in this industry.
Lee Kirby, Salute Co-Founder, and retired Army colonel interviewed Veterans Community member Scott Macintire, VP of Customer Success at Salute Mission Critical, and former Marine.
Before we dig in, our readers would love to get to know you a bit. Can you tell us a bit about your childhood?
I come from a military family and grew up wanting to serve in the Armed Forces. Let me correct that, I was brainwashed by a Marine father, so I knew I was going to be a Marine. One of my earliest memories is watching my dad take off in an F4 Phantom…if that doesn't get you as a little one, I don't know what will. Service is in my blood and my predecessors have fought in every major American conflict going back to before the revolution.
Everything I did in my life was focused on the goal of being a successful officer in the military. I went to a military high school, the Marine Military Academy. I had a Marine NROTC scholarship in college. I served as an infantry officer in the corps from '98 to '06. When I made the tough decision to get out in '06, I think I went through what most transitioning veterans go through…what's next? I can't just gallop off into the sunset. I was fortunate to find a mentor that helped me get into technology.
Tech wasn't a place I thought I would land after my service. What my mentors helped me realize was that even, especially as an infantry officer, I had a background as a technology leader. Maintaining, operating, integrating and deploying new technology is standard fare for our warfighters. In '05, we deployed at least 3 complex pieces of tech into our organization, Jammers, Comm Suites, Vehicles, etc. My first civilian gig was as an operational consultant for the Defense Advanced Research Projects Agency (DARPA). It was a great way to transition. Over the past 15 years, I have worked with some great teams – Rackspace, Inmarsat, Booz Allen, Uptime and Salute.
"What my mentors helped me realize was that even, especially as an infantry officer, I had a background as a technology leader. Maintaining, operating, integrating and deploying new technology is standard fare for our warfighters."

-Scott Macintire
And what are you doing today?
I am the Vice President of Customer Success at Salute Mission Critical. I lead teams focused on delivering world class data center services to our customers. These teams are primarily composed of veterans and their spouses. I am also the North American Co-Chair for Infrastructure Masons' Veterans community. We help Veteran's explore and land jobs in the data center industry.
Can you tell us a bit about your military background?
I came in during peacetime in '98 after graduating from Tulane. The military was going through a big transition and still drawing down after the Gulf War and Somalia. Then 9/11 happened and all of that changed. As an infantry officer in the Marines, I got to go to some amazing places such as Japan, Egypt and Iraq.
Can you share the most interesting story that you experienced during your military career? What "takeaway" did you learn from that story?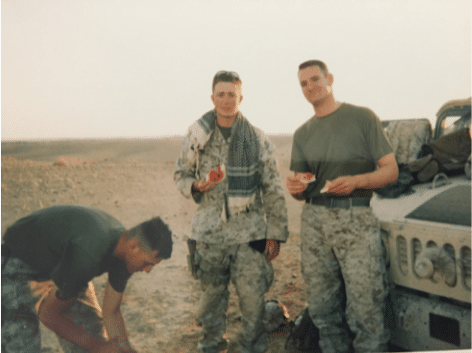 Haha. As a combat veteran, I have plenty of stories; most aren't appropriate for this forum. I think all of us have some great tales in peacetime and war. They seem to get better as we get older. All of these stories have a theme that I can't escape from- the bond of servicemen and women. I recently went to a reunion for one of my battalions and though it has been 15 years since we went to war, we hadn't missed a beat. We looked different, we had families and careers but that bond is still there, I know I could call up any of those teammates and they would be there in a heartbeat.
A couple of points to the story though:
"Mentorship is key and you need it your entire career."

-Scott Macintire
Do you think your experience in the military helped prepare you for business or leadership? Can you explain?
Without a doubt. One of my favorite quotes is from the ancient historian Thucydides, "We should remember that one man is much the same as another and that he is best who is trained in the severest school." In the military, you go through some rigorous leadership challenges in peace and war. You work with teams of individuals from all over the United States and the world add to that language barriers, different supply chains, and cultural differences. You have the best leadership lab I can think of; with the right mentor and development program, our transitioning veterans can quickly bring their experiences to civilian organizations that need their leadership skills.
None of us can achieve success without some help along the way. Is there a particular person who you are grateful for who helped you get to where you are? Can you share a story?
My first mentor in the transition was Pete Long, a retired Marine I worked for at Booz Allen Hamilton. He spoke my lingo and understood my background. As I was acclimating to the civilian world, he provided me feedback on what I could translate to my civilian career and what I should leave in my seabag. I am still working on my leadership development but the simple compassionate guidance he gave me set me on the path.
Mentorship is key and you need it your entire career.
You are a part of the Salute Veterans Community, which shares a common passion for helping veterans get into the data center industry. It is centered on veterans helping veterans. Why is this important to you?
If not for the help of my veteran brothers and sisters, I wouldn't be here today. The best way to adjust to the civilian world is to get actively engaged. Do not wait for anyone because you are the master of your destiny. If you need to know something to get the job you want, find the training and master it. Use the network of veterans you know to expand to a network of professionals and when you are where you want to be, pay it back and help another person.
As I get older and further away from my service, one of the things that amazes me is the bond we share. Despite the changes, despite service in different branches and campaigns, we share a common experience. That unique bond is an advantage that all veterans should use to help each other achieve more, whether networking or sharing lessons learned.
You are a person of great influence. If you could inspire a movement that would bring the most amount of good to the most amount of people, what would that be? You never know what your idea could trigger.
I really want to raise the bar on the "thank you for your service" movement. We are all appreciative for the service of our veterans…but does that stop with a kind remark like "thank you for your service" or does it translate into action. I want the technology and data center community to truly see our veterans' assets and their family members bring to the table. It isn't a handout or an obligation. This community brings tremendous assets to any organization and you can see individual success stories in Salute's Veteran Community or simply look at how rapidly Salute has grown and realize the secret was the veteran NDA that beats at the heart of its culture.
How can our readers follow you online?
Readers can follow me on LinkedIn.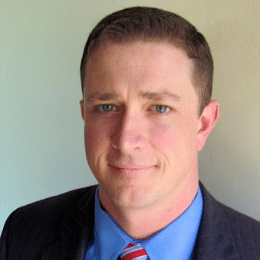 If you are a veteran looking for an exciting career in a growing industry, contact us at Salute. We can help put you on the path to success.
If you are looking to close the data center talent gap with individuals committed to bringing military precision to their careers, contact us. Employ the heroes of today, tomorrow.