Mike Jones, SVP of Facility Operations, has a wealth of experience to share with Salute, its clients, and the data center industry.
"I went to technical school to become a computer programmer (developer). My first job was as a computer operator in a large data center in downtown St. Paul and I realized I wanted to work in data centers the rest of my career," said Jones.
"The problem-solving and decision-making aspects of operations align well with my strengths."
"I have been fortunate to have roles in computer operations, systems engineering, disaster recovery, smart hands, hosting, strategy, migrations, and facility operations. The first half of my career was in technology operations and the second in strategy, service provider, and facility operations roles. I became the IT guy who understood electrical and mechanical systems in facilities and could sit on either side of the table. This helped me develop a deep understanding of customer perspectives," Jones shared.
Data center facility operations cover more than you may think.
"Facility Operations is the inspection, maintenance, monitoring and repair of building infrastructure such as electrical and mechanical systems in a data center. These systems provide the foundation for technology systems and applications used by a company's employees or customers," explained Jones.
"It also includes the operation and management of the building fabric – the floors, walls, roof, windows, doors, and the property where the data center is. This work includes gate and fence maintenance, coordinating grass cutting and snow removal as well as securing entrances and loading dock doors," said Jones.
"In addition, Facility Operations staff are responsible for managing the building's performance which includes making efficient use of energy and limiting or reusing its waste. Working in partnership with the data center's owner, facility operations staff may recommend replacing aged electrical and mechanical equipment with more efficient models or aligning rows of technology cabinets to separate cold supply air from hot exhaust air produced by technology equipment," Jones explained.
Managing a team includes continuous assessment and improvement.
"My approach is to let the on-site teams operate the facility while providing strategic and tactical leadership on service level performance and issue resolution. I push site and account leaders to drive continuous improvement within their teams and share best practices with their peers," Jones shared.
"My strengths are coaching, mentoring, and helping people see their potential, and breaking down complex situations into problems that can be solved and decisions that can be made."
"A typical day includes checking in with account leadership teams, talking to current and future customers to gain an understanding of how Salute can help them, and connecting people to share and discuss lessons learned, best practices, and build on ideas to improve the customer experience," said Jones.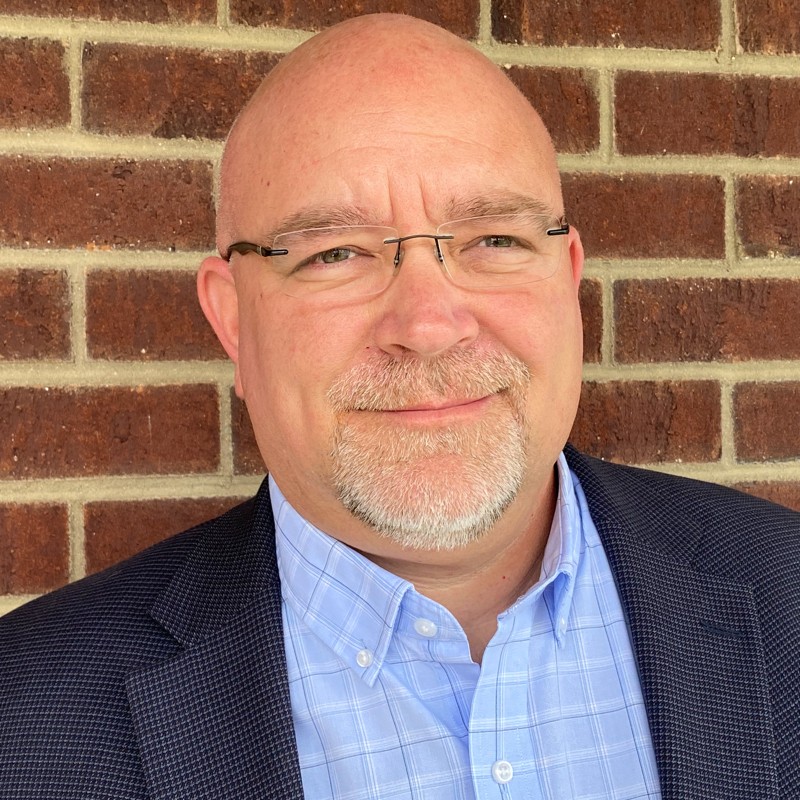 Our data center consumers should know these three things about our approach to the facility operations sector:
1. We execute with military precision and work ethic.
I think the biggest differentiator in outsourced facility operations is the quality and character of the people. At Salute, our mission and vision are unique. We deliver the highest quality data center services and provide career opportunities for those who have served in the military. Data center owners and operators should expect nothing less than the highest levels of military precision, integrity, work ethic, and discipline from our employees.
2. We can take care of facility and technology operations in your data center.
There is also a trend toward combining facility technicians and technology technicians into one group that takes care of everything in the data center. Companies like Salute that understand and perform well in both spaces will have an advantage over others as hyperscale, enterprise and colocation customers continue to evaluate cost pressures in the coming years.
3. We can support edge computing.
Edge computing will continue to expand rapidly and needs facility operations services. Edge computing is a decentralized distribution model where networks, computers, and storage are located closer to where they are used. For example, it is data from the wearables on our wrists to drone-enabled crop management and autonomous vehicle technology. Today, less than 10% of enterprise-generated data is created and processed at the edge, and Gartner predicts it will grow to 75% by 2025. Salute is very well-aligned to support edge locations with mobile technicians and multi-skilled operators.
Lastly, here is a book recommendation.
"A few weeks ago, I finished Essentialism: The Discipline Pursuit of Less by Greg McKeown. It is about shifting our mindset from saying yes to everything, to one where we choose what will make the greatest impact with our time and resources. My favorite statement in the book is "If you don't prioritize your life, someone else will," said Jones.
"One of the techniques in the book on priorities is learning how to separate the decision from the relationship. Declining a meeting request is not the same as denying the person. I recommend the book to anyone who wants to learn how to say no more often and do less but do it better," Jones shared.
If you are a veteran looking for an exciting career in a growing industry, contact us at Salute. We can help put you on the path to success.
If you are looking to close the data center talent gap with individuals committed to bringing military precision to their career, contact us at Salute. Employ the heroes of today, tomorrow.