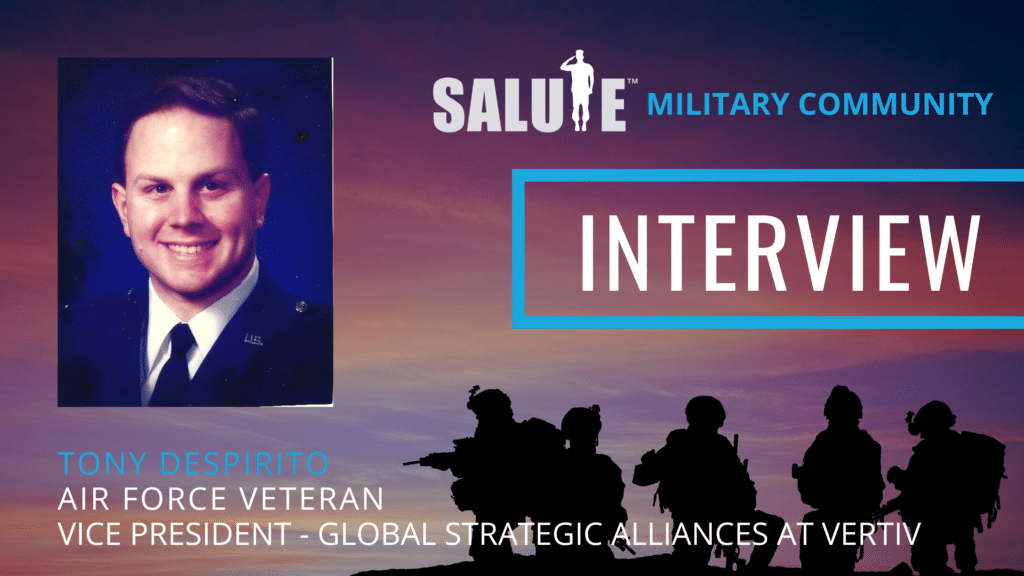 What is the Salute Military Community?
The Salute Military Community is a unique cohort of veterans and the military community who serve as examples of the value their experiences bring to our industry. The Military Community supports Salute's mission and strives to achieve our shared vision of providing veterans and military spouses career opportunities in the data center industry. We are proud of the military community for giving back to other members seeking to start careers in this industry.
Lee Kirby, Salute Co-Founder, and retired Army colonel, interviewed Military Community member Tony DeSpirito, Vice President of Global Strategic Alliances at Vertiv and Air Force Veteran.
Before we dig in, our readers would love to get to know you a bit. Can you tell us a bit about your childhood?
I was born into a solid middle-class Italian-American family in Rhode Island. My father was a CPA and had his own small accounting firm. My father was the first in the family to attend and graduate from a 4-year college. He went through ROTC and became an Army Officer, serving for two years in Vietnam.
I'm the oldest of 3 children and the only male grandson in the family at the time. We grew up in the suburbs of Providence in a quiet little town. I played football and ran track in High School, as well as playing ice hockey from the age of 4. I was a decent athlete and decent student – never a standout in either discipline!
As we looked toward college, I was accepted at WPI in Worcester, Massachusetts and we were looking for a way to pay the tuition. A friend mentioned ROTC and I applied for and received a scholarship to attend school. The scholarship was a full 4 years of tuition, books and a stipend for expenses. These types of scholarships are very rare today. I accepted the scholarship in Mathematics and graduated with a BS in Applied Mathematics and Computer Science with distinction.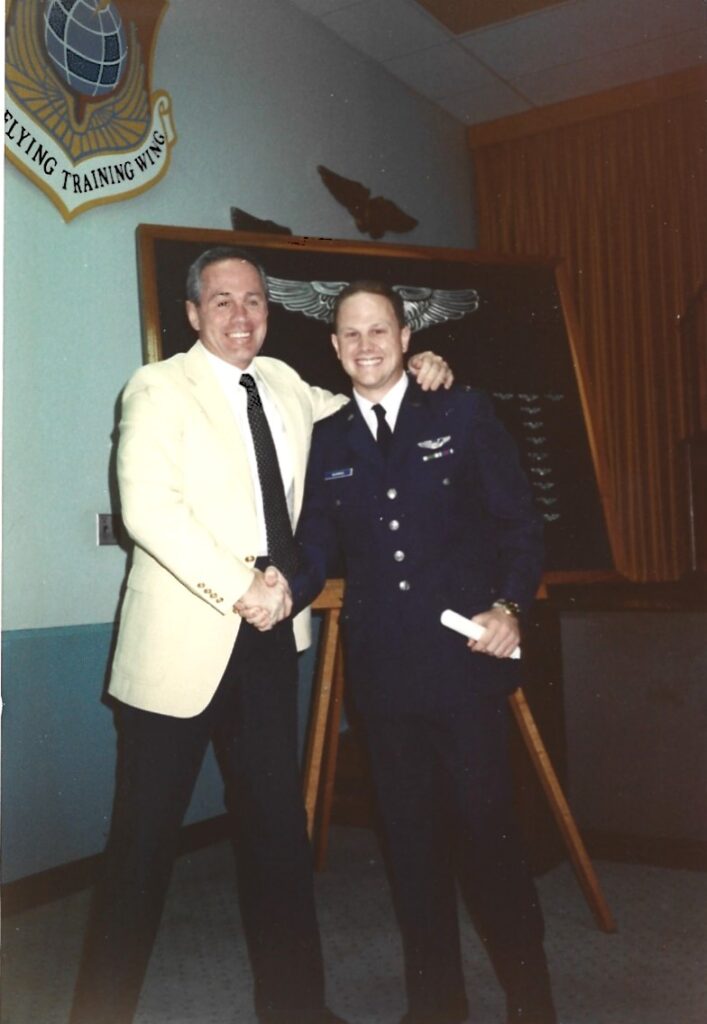 And what are you doing today?
Today I am the Vice President of Global Strategic Alliances for Vertiv. I have responsibility for our global relationships with some of the largest IT companies in the world, like Cisco, HPE and others.
Can you tell us a bit about your military background?
After performing very well at ROTC field training (#2 in the wing – my roommate was #1), I was offered the chance to upgrade the scholarship to a flying position (which I did).
After graduation and commissioning, I worked as an engineer for the Air Force (Hanscom AFB, MA) for about 10 months before going on active duty and reporting to undergraduate flying training in California.
After 15 months of undergraduate flying training and electronic warfare officer's school, I reported to Mt. Home AFB, ID and learned how to fly the F-111. After the schoolhouse, I reported to RAF Upper Heyford, UK and flew the F-111 and EF-111. We headed to Saudi Arabia in 1990 for Operation Desert Shield and then Desert Storm. I flew 28 missions in Desert Storm with a total of 102 combat missions.
After a short career in the RI Air National Guard (C-130), I became a permanent civilian in 1998.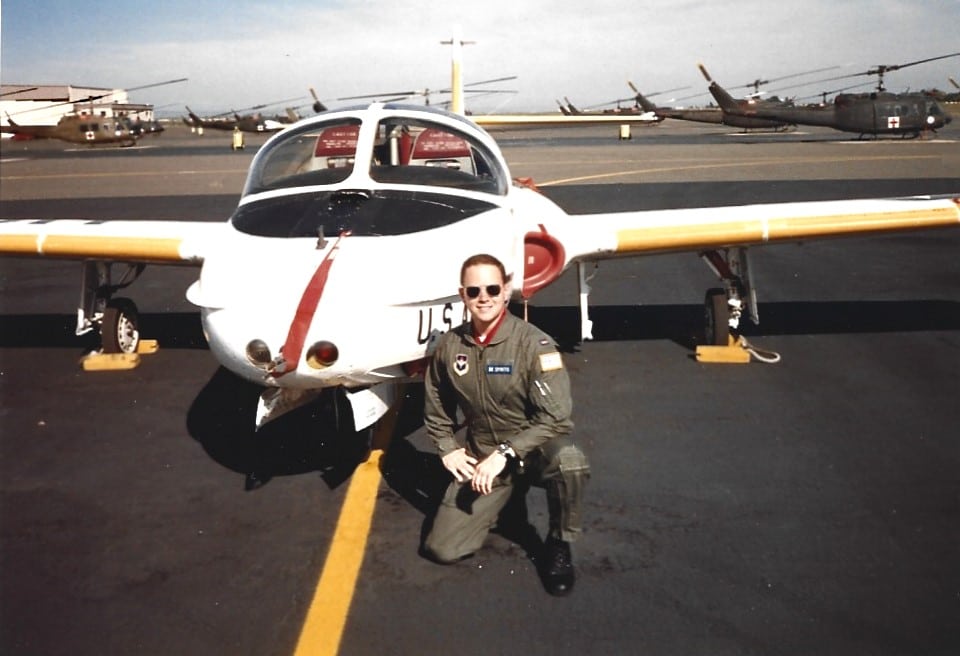 Can you share the most interesting story that you experienced during your military career? What "takeaway" did you learn from that story?
As military members, we put our lives on the line every day. So, don't take life for granted. When things are difficult for a team, watch your youngest team members. They need your attention and care the most. They need help with explanations of what is happening and may need more hand holding and comforting in times of stress.
I'll never forget February 14, 1991. I was part of the night's missions during Desert Storm and our squadron commander walked into the mission planning room as we were preparing for the flight that evening. He was white as a ghost and was having trouble speaking. We just lost a jet and the two crew members were presumed dead. These were friends, colleagues, husbands and brothers. The only death I had seen to date at that time was the death of my great-grandparents. These two people were just about my age at the time. Our Squadron Commander told us that we didn't have to fly that evening – it would be ok. We refused to let all the other aircraft in the strike package down and flew the mission as briefed.
As we stepped onto the aircraft, we had a makeshift memorial service in the hanger. Our chaplain then stood at the end of the runway and blessed the aircraft as we flew that night. It's tough to talk about this without getting tears in my eyes and this was 30+ years ago.
I'll never forget Paul and Ike. RIP.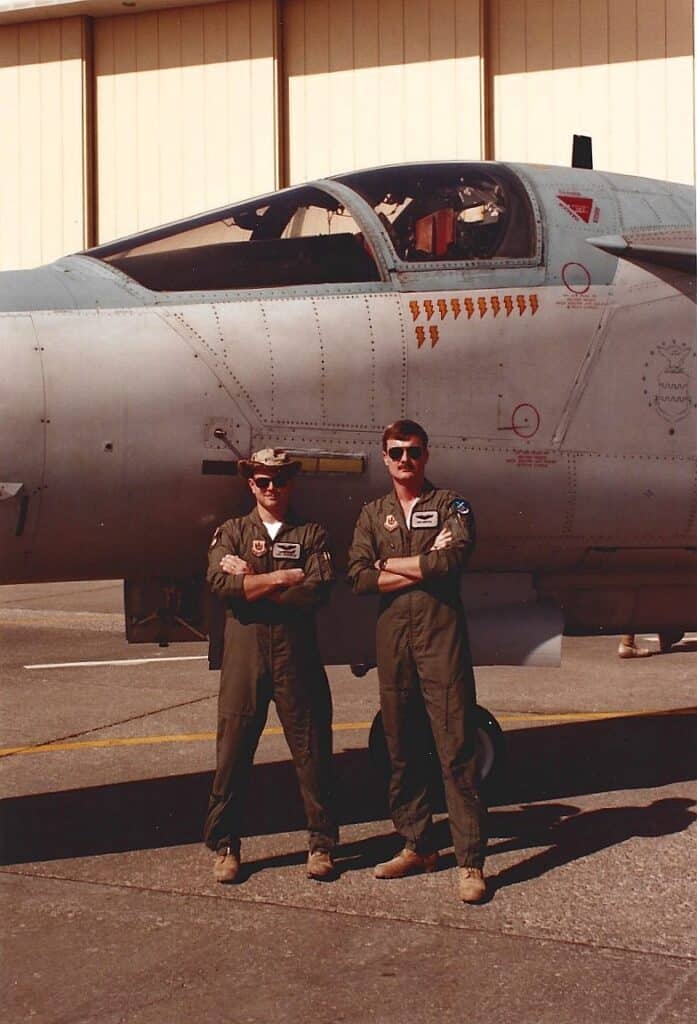 Do you think your experience in the military helped prepare you for business or leadership? Can you explain?
100% yes. When I came off active duty, at the age of 29, I immediately realized that I was very different from my 'age peers'. I had been given much more responsibility at a very early age than all of my peers. So, I approached problems differently and had a drive and ambition that made me a standout as a civilian.
From personal discipline, the motivation and the ability to succeed with minimal direction made me different. That difference was rewarded throughout the years with positions of every increasing responsibility.
Respect, honor, and discipline were part of me as a military member and those traits carried over very well into civilian life. Respect for people, positions and the chain of command are a characteristic that I see of anyone coming off active duty. I always look for military service on a resume. We are part of the same family and automatically have shared experiences.
None of us can achieve success without some help along the way. Is there a particular person you are grateful for who helped you get to where you are? Can you share a story?
There were a few people I've met on my military journey that made me the person I am today. Many of those people were in the squadron when we went to Desert Storm. We put our lives in each other's hands and had ultimate success or failure on each other's shoulders.
Being a fighter pilot is more of a way of being – a state of mind – a way of living. Yes, it comes with some arrogance and confidence and always with a sense of purpose, of the mission. Achieve the mission objectives, take care of each other and live to fight another day.
The flying stories are only told at the bar, and they keep getting better with age … LOL
You are a part of the Salute Military Community that shares a common passion for helping veterans and military spouses get into the data center industry. It is centered on veterans helping veterans. Why is this important to you?
Any veteran from any service at any time is my brother. You are more special than you think as you arrive in this industry. It is critically important to me that the service AND the "service mentality" that our veterans have been honored, rewarded and fostered for the benefit of the industry.
You are a person of great influence. If you could inspire a movement that would bring the most amount of good to the most amount of people, what would that be? You never know what your idea can trigger.
We live in such a divided world and country. If I could do my part to bring back kindness, respect and civility, we would live in a much better society.
How can our readers follow you online?
Readers can follow me on LinkedIn.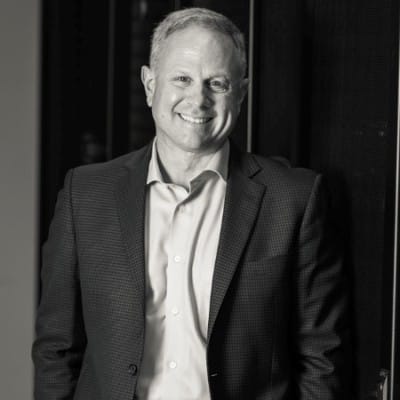 If you are a veteran or military spouse looking for an exciting career in a growing industry, contact us at Salute. We can help put you on the path to success.
If you are looking to close the data center talent gap with individuals committed to bringing military precision to their careers, contact us. Employ the heroes of today, tomorrow.