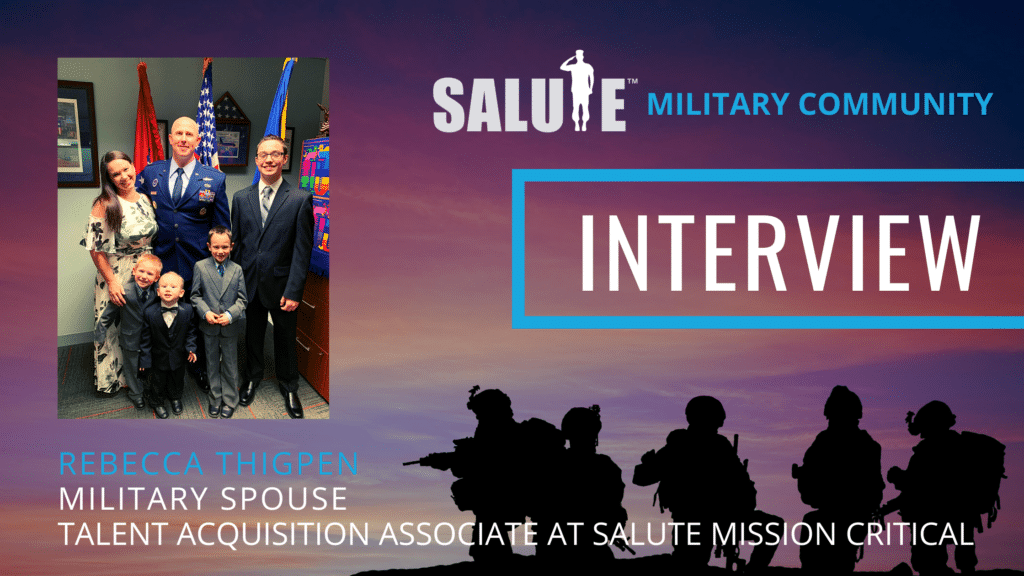 What is the Salute Military Community?
The Salute Military Community is a unique cohort of veterans and the military community who serve as examples of the value their experiences bring to our industry. The Military Community supports Salute's mission and strives to achieve our shared vision of providing veterans and military spouses career opportunities in the data center industry. We are proud of the military community for giving back to other members seeking to start careers in this industry.
Lee Kirby, Salute Co-founder and retired Army colonel, interviewed Military Community member Rebecca Thigpen, Talent Acquisition Associate at Salute Mission Critical and Military Spouse.
Before we dig in, our readers would love to get to know you a bit. Can you tell us a bit about your childhood?
Sure thing, my backstory is fairly simple. I grew up in many different small towns; we moved a lot as a child because my dad loved to move. Around 4th grade, we landed in Washington state because my dad had to have a heart transplant. We stayed there off and on through high school.
And what are you doing today?
I am currently working with Salute Mission Critical as a Junior Talent Acquisition Associate and living on the East Coast with my husband, four children, and our dog 'Freedom'. I spend most days running all of the children to and from sports throughout the week. Our oldest son is a senior this year, so we are bracing for the impact of what this year will bring.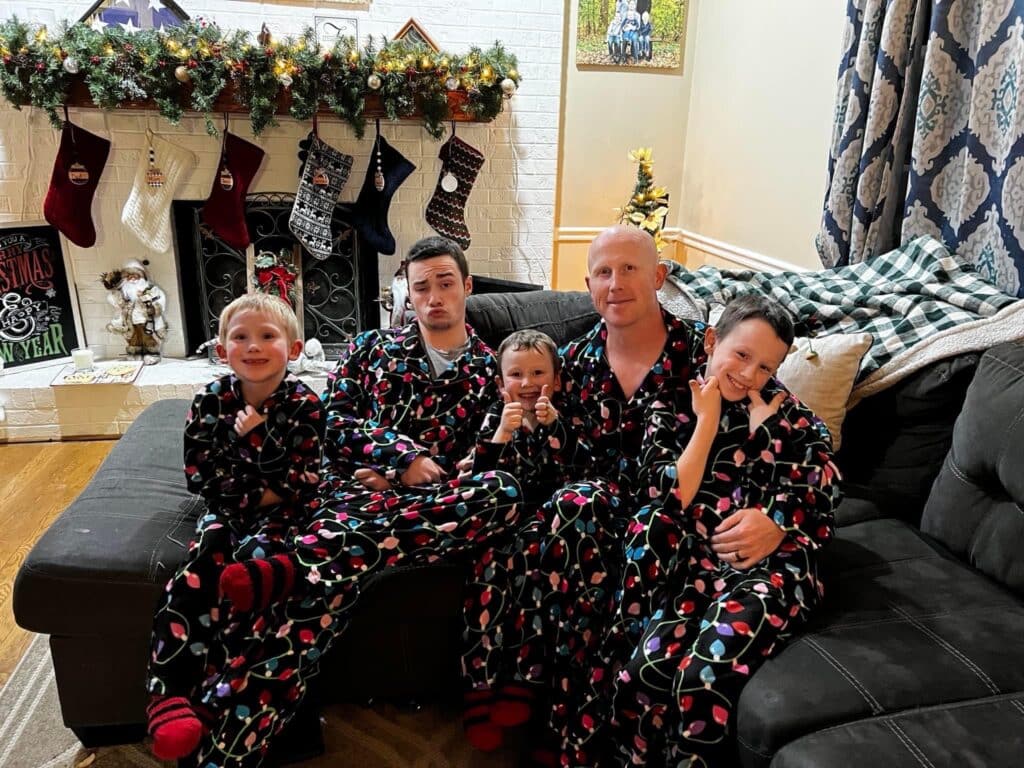 Can you tell us a bit about your military spouse background?
It has been a fun one! We have moved several times starting six months after we got married. I tried to enlist myself, but we ended up having our second child shortly after doing so. For many years, I was a stay-at-home mom with all of our boys, which was a wonderful experience. Through the years, we have made many places "home" and made new friends and military "family" with each new location. Moving has always been an adventure for me. We have learned something new about each place we lived in, whether it be culture or cuisines and traditions. I wouldn't trade it for the world. I love moving and being a military spouse. I'm always up for the next new adventure!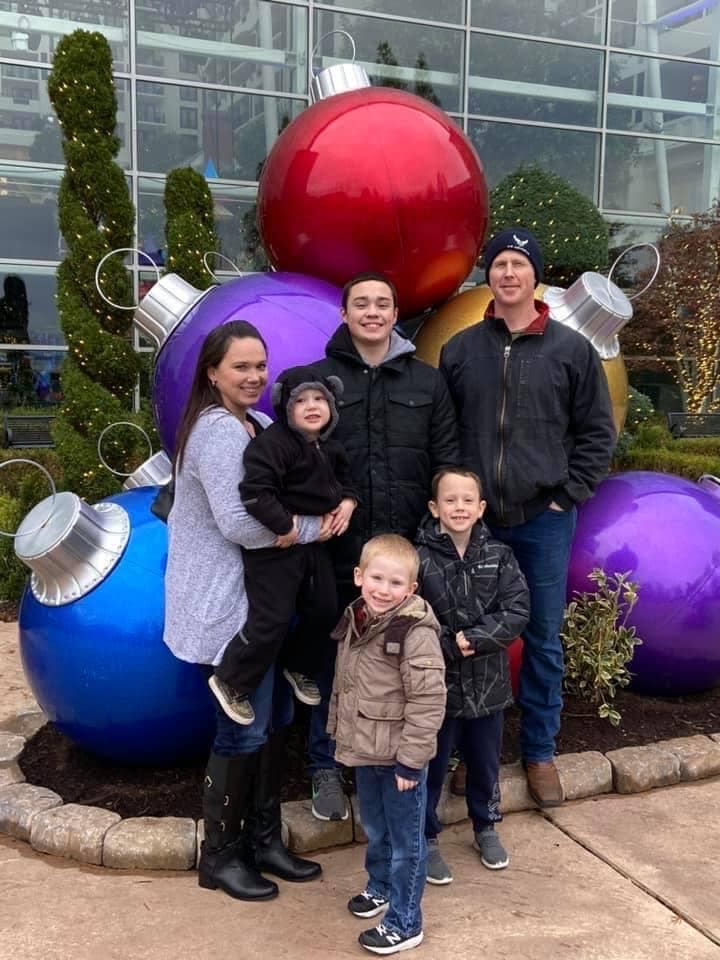 Can you share the most interesting story that you experienced during your military career? What "takeaway" did you learn from that story?
The most interesting experience was shortly after we had our third son; he was just about ten days old, and we were on the road again, moving to Alabama. Permanent Change Station (PCS) doesn't stop just because you've had a baby! I have learned that being a military spouse takes a different type of person to shift and change with the orders. One day, you are comfy in your home, and the next, you're packing up for the next move or helping your spouse pack their bags to go on a Temporary Duty (TDY) or deployment. You really have to have thick skin to flow with the changes. The military community is much more than just living on the base and shopping at the Base Exchange (BX). It really does become a community, almost like family, after a while. The people surrounding you know what you're going through and understand your lifestyle.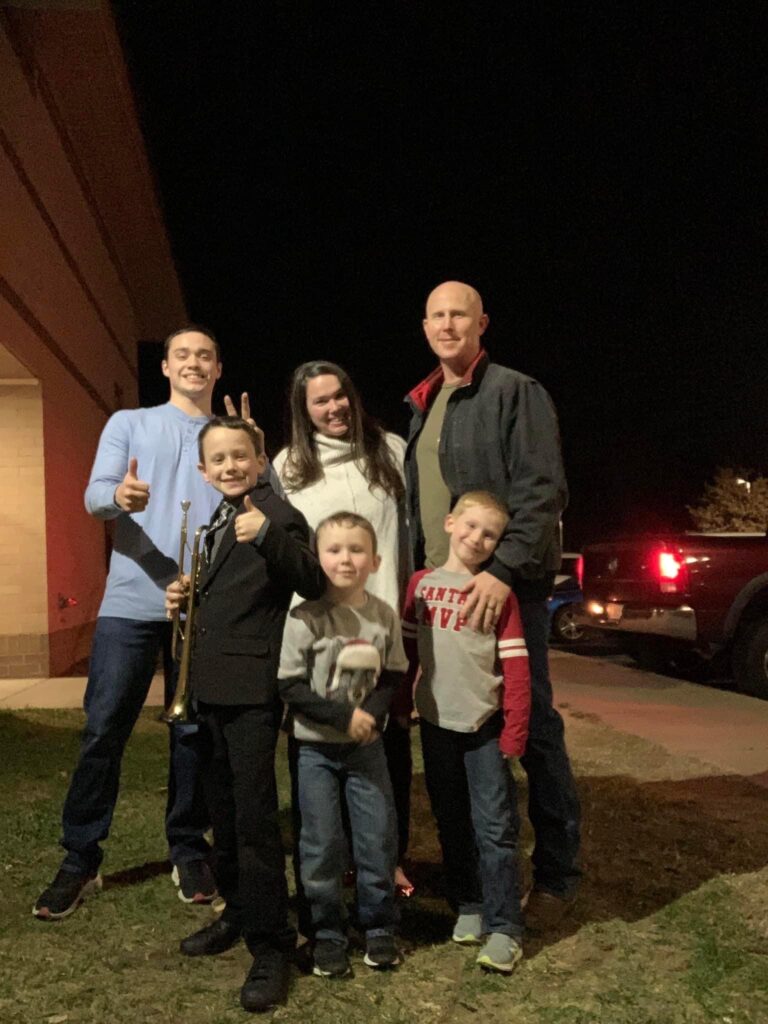 Do you think your experience as a military spouse has helped prepare you for business or leadership? Can you explain?
As a military spouse, we have moved several times during our marriage. Because of this, we learned to adapt and overcome when we moved to a new location. It has helped me take charge in situations I wouldn't usually take charge in. Instead of finding excuses, I have found myself finding solutions and working things out for our family.
You are a part of the Salute Military Community that shares a common passion for helping veterans and military spouses get into the data center industry. Why is this important to you?
This mission is extremely important to me because there tends to be an employment gap for veterans and/or military spouses. For spouses, in particular, I've noticed that many of us tend to have more difficulty finding employment. Employers aren't sure about hiring someone they think won't be a long-term employee. But Salute reaches out and embraces the military spouse community with open arms and understands what it means to be a military spouse.
How has your experience been with the Military Spouse Fellowship Program transition, and could you explain the hiring/ placing process?
My personal experience has been wonderful. I've taken on a job that I've never done before, but my experience as a military spouse has helped me embrace my position. I can connect with other spouses and veterans because I have lived, and am currently living, their lifestyle. The hiring process was simple; I applied with my resume, had two very informative interviews and landed the position. Everything was out in the open and very straightforward about the position. The training was well handled, and the team members were excellent throughout the whole process.
You are a person of great influence. If you could inspire a movement that would bring the most amount of good to the most amount of people, what would that be? You never know what your idea can trigger.
I don't have a specific movement that I would inspire. I just love to help people. I want people to feel like they have purpose and meaning so that they can feel fulfilled in life. I don't like when people feel secluded and alone in this world. If I could inspire a movement, it would be linked to veteran health, both physical and mental.
How can our readers follow you online?
Readers can follow me on LinkedIn.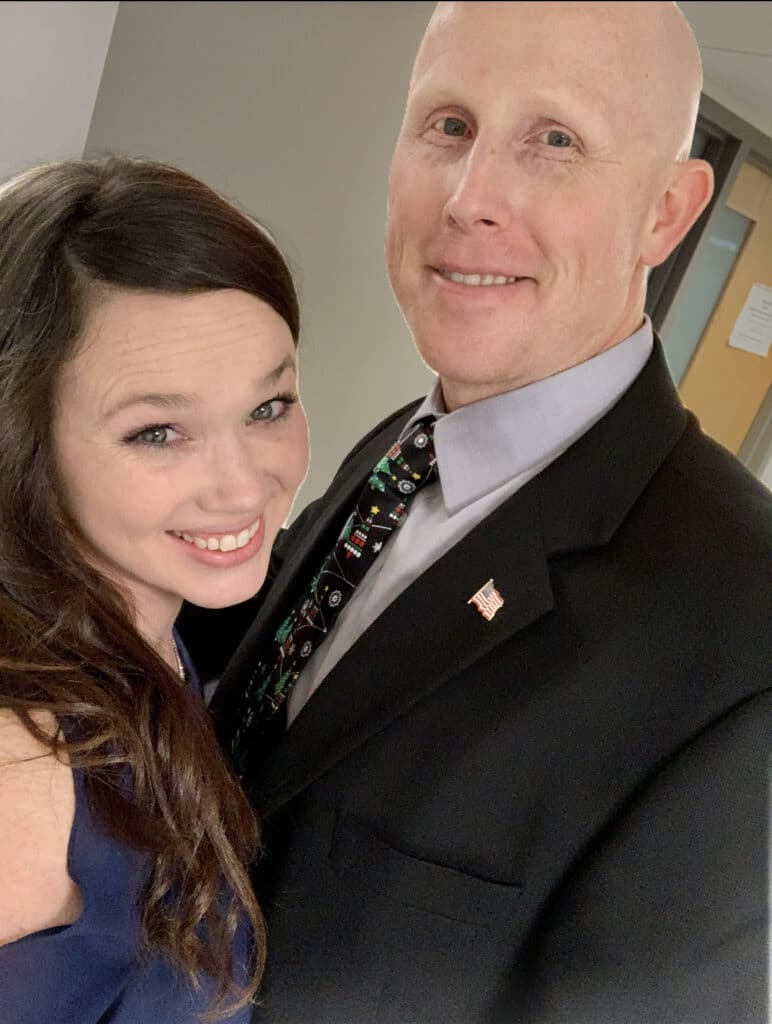 If you are a veteran or military spouse looking for an exciting career in a growing industry, contact us at Salute. We can help put you on the path to success.
If you are looking to close the data center talent gap with individuals committed to bringing military precision to their careers, contact us. Employ the heroes of today, tomorrow.