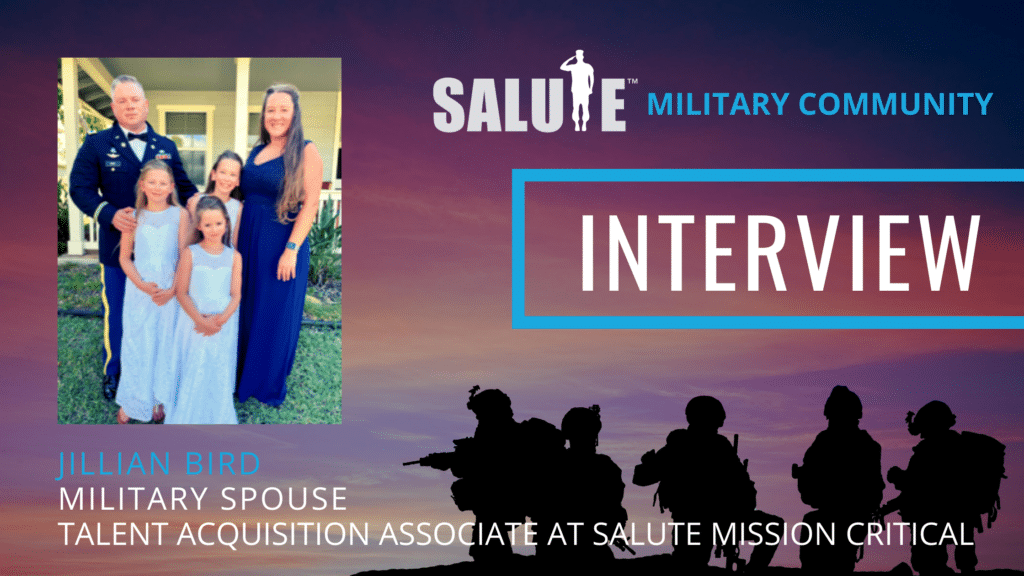 What is the Salute Military Community?
The Salute Military Community is a unique cohort of veterans and the military community who serve as examples of the value their experiences bring to our industry. The Military Community supports Salute's mission and strives to achieve our shared vision of providing veterans and military spouses career opportunities in the data center industry. We are proud of the military community for giving back to other members seeking to start careers in this industry.
Lee Kirby, Salute Co-Founder, and retired Army colonel interviewed Military Community member Jillian Bird, Talent Acquisition Associate at Salute Mission Critical and Military Spouse.
Before we dig in, our readers would love to get to know you a bit. Can you tell us a bit about your childhood?
I was born and raised near Portland, OR. I have two younger brothers, who are my best friends. In my senior year of High School, I started working for a restaurant named Old Chicago. This job gave me the experience of a teamwork environment that I carry with me today. It's also where I met my husband.
My husband and I met in the summer of 2008, waiting tables together. It wasn't long before we both knew that we wanted to spend our lives together. In December of 2009, my husband (fiancé at the time), informed me that he would like to enlist in the Army, that he had a potential start date of March 2010, and that he wanted to be married before he left for Basic training.

There was nothing for me to think about when presented with this information. I loved this man and would support him in whatever he chose, even if it meant moving away from everything I knew and loved. We got married in February, one month before he left for Basic training.
And what are you doing today?
I'm a Talent Acquisition Associate for Salute Mission Critical. I work remotely from Hawaii, where my husband is stationed in the U.S. Army. I'm also a homeschool mom of 3 amazing little girls.
Can you tell us a bit about your background as a military spouse?
My husband's Army career started in an Artillery MOS where he was stationed in Ft. Bragg, NC. When we arrived, he made the choice to go Airborne. About a year into his service, he made the choice to change his MOS and got into Military Intelligence. His first assignment in his new MOS sent us to Schweinfurt, DE. From there, we have moved to Wiesbaden, DE., FT. Huachuca, AZ., Joint Base Pearl Harbor Hickam, HI., and now currently at Schofield Barracks, HI.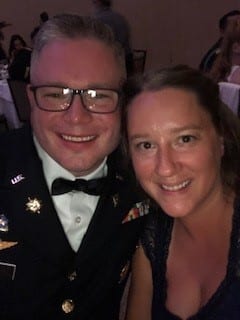 Can you share the most interesting story that you experienced as a military spouse? What "takeaway" did you learn from that story?
While living in Wiesbaden, my husband got sent overseas to Uganda. Our daughters were 3.5 years, 2 years, and 6 months old. I had a wonderful support group in Wiesbaden but missed my family tremendously. I missed them so much that I got the crazy idea that I should catch a "hop" home to Oregon. I packed my bags and stalked the Facebook pages for the space available flights leaving from Ramstein and Stuttgart. One evening, I saw a flight leaving Stuttgart for Ft. Lewis the following morning. Without hesitation, I loaded the car with my babies and our stuff and left. This flight was scheduled for a brief stop in McGuire that turned into a 24-hour stop. Not willing to risk losing our seats on the flight to Joint Base Lewis-McChord, I decided, along with about 20 others, to tough it out for the night in the USO lounge. This was the longest 24 hours of my life. My kids would not sleep, and I walked the airport all night, pushing them in a stroller to keep them calm. By the time I made it to my parents' home in Oregon, I had been traveling by myself with three babies for 48 hours. This situation has proven to me how capable I am when my mind is set.
Do you think your experience as a military spouse helped prepare you for business or leadership? Can you explain?
Absolutely! Living in new places, experiencing different cultures, making friends with neighbors, and learning to go outside of my comfort zone have all contributed immensely. I'm talking to people over the phone daily. I find that being able to relate to candidates and make small talk with them can help ease their anxieties and get them excited about working for Salute Mission Critical.
None of us can achieve success without some help along the way. Is there a particular person you are grateful for who helped you get to where you are? Can you share a story?
It's difficult to choose just one. My husband has always been my main supporter and still is. However, I must also give credit to his best friend, Adam Case. One day, I jokingly asked Adam if there were any remote opportunities that I could apply for within Salute Mission Critical, and to my surprise, he said "yes".

Adam has been with Salute from its very early years and is a key leader in the company. While on this note, I'd also like to give credit to Ryan Buhk for taking a chance on me when I offered no experience and had been out of the workforce for 11 years. Ryan is amazing and was one of the first people to help grow Salute just a bit before Adam. Also, Robyn Theriault has been an amazing manager and mentor, always guiding me to learn and grow.
You are a part of the Salute Military Community that shares a common passion for helping veterans and military spouses get into the data center industry. It is centered on veterans helping veterans. Why is this important to you?
Veterans do something that most of us aren't willing or capable of doing. They give up their freedom for ours, and that shouldn't go unpaid or unnoticed. Helping our veterans find and explore career opportunities is a great way of supporting them for their service to our country. I have heard Lee Kirby say many times that he could not have excelled in his career without his spouse, and you can see it is true with combat veterans especially. A military spouse gains so much without realizing it and becomes a highly resilient multi-tasking planner and coordinator to be able to fulfill their responsibilities. I love that Salute sees it as a community and seeks to serve everyone in it.
You are a person of great influence. If you could inspire a movement that would bring the most amount of good to the most amount of people, what would that be? You never know what your idea can trigger.
Military families move to a new duty station about every 2-3 yrs. This can make it difficult for military spouses to find careers and in turn create a financial burden and stress for our service members. I would love to see more remote opportunities available that have a preference for hiring military spouses.
How can our readers follow you online?
Readers can follow me on LinkedIn.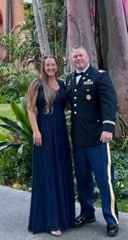 If you are a veteran or military spouse looking for an exciting career in a growing industry, contact us at Salute. We can help put you on the path to success.
If you are looking to close the data center talent gap with individuals committed to bringing military precision to their careers, contact us. Employ the heroes of today, tomorrow.