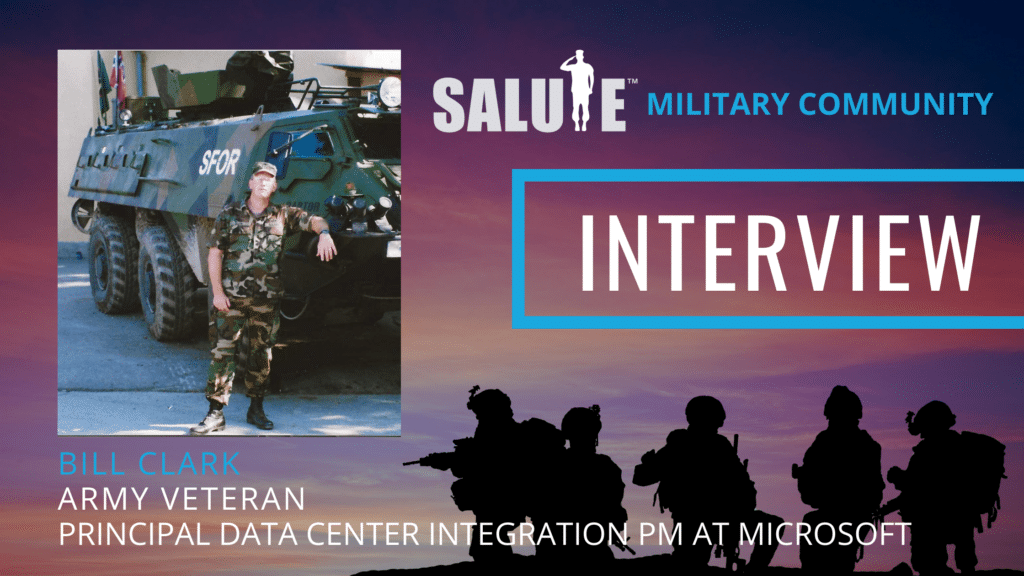 What is the Salute Military Community?
The Salute Military Community is a unique cohort of veterans and the military community who serve as examples of the value their experiences bring to our industry. The Military Community supports Salute's mission and strives to achieve our shared vision of providing veterans and military spouses career opportunities in the data center industry. We are proud of the military community for giving back to other members seeking to start careers in this industry.
Lee Kirby, Salute Co-Founder, and retired Army colonel interviewed Military Community member Bill Clark, Principal Data Center Integration PM at Microsoft and Army Veteran.
Before we dig in, our readers would love to get to know you a bit. Can you tell us a bit about your childhood?
I was born in Japan; my parents were missionaries. My mom had gone out to Japan in the early 50's as a single woman and had lived in a Japanese village who had never seen an American until she arrived. She went home after five years and met my dad. The two of them went back to Japan and that is when I was born. I left when I was only three, but supposedly, I was speaking Japanese better than I could speak English at the time.

After a few years back in the U.S., my parents continued serving, but this time in Liberia, West Africa, where I spent most of my youth. I graduated high school from the American Cooperative School (a private school for Embassy and expats in the country). Growing up in a third-world African country gave me a unique perspective on being a minority and an American. Most of the people in those countries feel you're an extension of the American government, so I was always asked why the U.S. was following one foreign policy over another even though I was only a school child at the time.
And what are you doing today?
I currently work for Microsoft in their Cloud Operations & Integration (CO&I). I recently joined their newly expanding Federal team, where I am building out Data Centers for Classified Cloud Services.
Can you tell us a bit about your military background?
Keeping with my love of travel and adventure, I enlisted in the Army in 1986 as an Infantryman with a Ranger Option. I spent 13 glorious weeks in Basic and Advanced Infantry Training and then just before I was to go to the Ranger Battalion, I was selected for Officer Candidate School. This was where I learned the term 'Needs of the Army'. Which means thank you for your ideas, but this is what we need you to do instead. I was commissioned as a 2nd Lieutenant into the 'Signal Corps'. The branch in charge of communication for the Army; starting with flags back in the Civil War to communicate across distances to radios and now computers. I also learned the term On the Job Training (OJT). I learned everything about radios and computers after becoming an Officer. I spent the next 20 years as close to combat teams as I could and ended up spending 16 years down range in Brigade or lower combat teams. I really enjoyed the small elite unit and spent eight years of my career with the Special Forces units. I finally retired from the Army in 2006, working for the 1st Corps Signal Office out of Fort Lewis, WA.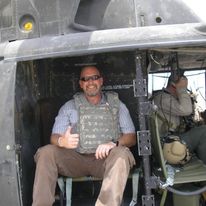 Can you share the most interesting story that you experienced during your military career? What "takeaway" did you learn from that story?
One of my last duties was to plan and execute the communication plan for the Joint Task Force (JTF) exercise called "Cobra Gold". Being a joint exercise meant multiple branches of the U.S. Military were involved. (Combined) Foreign Armies (Thai, Australian, Korean) also took part, and the JTF was led by a Lieutenant General. It was and continues to be held annually in Thailand so that all these forces' headquarters can work as one team. This is mainly done with simulations with teams participating on the ground and as far away as Hawaii, Korea and Australia. All of this means we must have communications systems to work, or none of this takes place. As the head planner, I was tasked to put the plan in place and make sure all participants knew their assigned tasks and objectives. The tricky task was that I did not have overall command of these units. They all had their own chain of command but wanted to work together to accomplish this one mission.

The biggest takeaway was getting this team to work together to accomplish these tasks even though I did not have the authority to direct their every move. I had to build the team to accomplish these tasks, understanding what they could bring to this mission and what their weaknesses were that others could assist with to make the mission a success. To this day, I use what I learned to try and motivate others who may not work directly for me, but we all want to accomplish the mission together. I call it the 'Art of Herding Cats'.
Do you think your experience in the military helped prepare you for business or leadership? Can you explain?
Absolutely every leadership trait I learned was through the Army. From understanding your team, knowing their strengths and weaknesses, to leading from the front and never expecting my team to perform a task I have not done or will not do today. Also, the ability to lead a team even when they are not in the same geographic location as you are, as we find ourselves more and more often today. If you care about the team and have their best interest at heart, they will do anything to accomplish the mission. Not always for the "company" but for each other. Building comradery on a team, I feel, is the hardest part of being in business today compared to being in the military. It just feels like in business, we want to get the job done and move on and not make anything personal. But I take my job and the results of my work personal. I want my team to feel the same way and to want to do their best for all of us and the company.
None of us can achieve success without some help along the way. Is there a particular person you are grateful for who helped you get to where you are? Can you share a story?
When I was first getting out of the military, I went directly to Iraq as a contractor/advisor to the Commanding General of the Iraq Military Command for Communication. We were rebuilding the Iraqi Army and I enjoyed the time I had over there with them. One day, I got a call from a guy named Steve Ford who wanted to interview me for a job at Microsoft. He had gotten my resume and was building a team to build data centers. I thought I did my best to impress, but Steve will tell you that I came off as though he was wasting my time and I had a lot more important things to do than to discuss building data centers. Steve was an Army Reserve Officer and in later years, we both were back in Iraq at the same time, along with another great American, Lee Kirby. Even though I really bombed the interview, he saw something in me to bring me on to start building the first data centers at Microsoft. So, Steve gets the credit or the blame, depending on how well you know me, for getting me involved in this field.
You are a part of the Salute Military Community that shares a common passion for helping veterans and military spouses get into the data center industry. It is centered on veterans helping veterans. Why is this important to you?
I remember thinking I was about to get out of the Army, and I had not been in a job interview since early college. I was entering a new world with no guarantee of a paycheck the month after getting out of the Army, and I didn't feel prepared for this transition. The fear of the unknown was real to me as I looked at this transition ahead. If I can now help someone else through that transition, I will do all I can to help them out. Plus, as we used to say, "You don't know what you don't know". So how will a person know about jobs at data centers when they have never been involved with that kind of IT work? I'm not sure many electricians or generator mechanics thought of going to work at data centers until I introduced the idea to them. If I can open a new world of opportunities to them, I am thrilled to do it.
You are a person of great influence. If you could inspire a movement that would bring the most amount of good to the most amount of people, what would that be? You never know what your idea can trigger.
The movement I want to see is taking the cloud and internet to Africa. A very large portion of this continent does not have any form of internet or cloud services. Seeing how we could help a third-world country to use the knowledge already found at our fingertips, from freshwater to farming to small business applications, could change the next generation and completely change the continent.
How can our readers follow you online?
Readers can follow me on LinkedIn.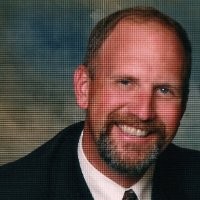 If you are a veteran or military spouse looking for an exciting career in a growing industry, contact us at Salute. We can help put you on the path to success.
If you are looking to close the data center talent gap with individuals committed to bringing military precision to their careers, contact us. Employ the heroes of today, tomorrow.