What is the Salute Military Community?
The Salute Military Community is a unique cohort of veterans who serve as examples of the value military training and experience bring to our industry. The Veterans Community supports Salute's mission and strives to achieve our shared vision of providing veterans and military spouses career opportunities in the data center industry. We are proud of these veterans for giving back to other veterans seeking to start careers in this industry.
Lee Kirby, Salute Co-Founder, and retired Army colonel interviewed Military Community member Ashley Bowen, Facilities Manager at Google, and Air Force/ Air National Guard Veteran.
Before we dig in, our readers would love to get to know you a bit. Can you tell us a bit about your childhood?
I was born and raised in Northwest Louisiana, near Shreveport, in a small town named Benton. As I was nearing the end of high school, I did not know what I wanted to do after that, so college did not seem wise. My mom encouraged me to join the military instead of college as a way to give me time to grow and find out more about myself and my passion. As I talked with various recruiters, I thought the medical field sounded interesting and pursued that specialty. From there, I enlisted in the Air Force in 1997, just after graduating high school.
And what are you doing today?
I am currently a Facilities Manager for Google in Northern Virginia. I have been with Google for about 14 months and love what I do, even though it is a slightly different role now than when I joined. My background before Google was IT and when I started with Google, I was a Hardware Operations manager and switched to the facilities side after a while. My current role focuses on the controls network and I am working to maintain and improve network availability within the environment. The balance of maintaining 100% uptime while introducing innovative solutions and security best practices is rewarding because I must learn and grow, just like in the military.
Can you tell us a bit about your military background?
After basic training, I was assigned to a medical unit on Lackland AFB. The unit supported Wilford Hall Medical Center and my role was working in the pediatric intensive care unit. I thought I was going to pursue the medical field but as I gained experience, I learned that was not my passion, so I transitioned from active duty. After that, I relocated to Wichita, KS, and worked for Raytheon as a supply chain specialist. My first role was heavy on administrative work and then I moved to a buyer role working with raw material suppliers to ensure supply chain efficiency. In my role at Raytheon, I began learning IT skills to do the job. During this time, I started college and discovered my passion for IT. I pushed toward an IT degree and ended up with a Bachelors (BS) in Computer Technology. Through mutual friends, I learned that the Kansas Air National Guard had an intelligence wing. With my background, I was a perfect fit! One thing led to another and despite having been off active duty for 7 years, I joined the Kansas Air National Guard and loved it because I was finally in a role that encompassed my passion. They trained me in IT and I began working at 299th Network Operations Security Center (NOSC), where I met Nicole Henley, beginning a lifelong friendship. At that point, it was challenging to find a job in civilian life with education alone as hiring organizations also want experience. What the military gave me (again) was a chance to learn and grow. The Air NG trained me and I gained the experience that is key to getting a civilian job.
Can you share the most interesting story that you experienced during your military career? What "takeaway" did you learn from that story
Two stories have had the most positive impact on me personally. The two lessons I learned and live by today are the importance of mentorship and leadership.

In Air Guard, I gained a ton of experience at the NOSC. I loved what I was doing and began to think I wanted to get my commission. I was so lucky to have a mentor who did not try to sway me one way or the other but helped me reflect and think. He walked through the pros and cons of all the paths I could take, and it helped me understand and embrace my passion. I am so grateful for the opportunities and experience that the military gave me and I wanted to give back, so I received my commission and am still serving in the Air Guard. I was recently promoted to Captain. I gained a passion for mentoring and helping others make up their own minds on the next steps they want to take in their lives. The balance of active listening and providing a perspective helps a mentee self-reflect and thoughtfully consider all options.

While on my initial active duty time, I learned I did not want to continue in the medical field as a career. It is ironic that the hard work and recognition I had received for outstanding performance actually had the opposite effect. I had won many awards and was a "shining star," but when I asked to pursue other opportunities, my local leadership said I was too valuable and could not change fields. At the time, I was told the needs of the Air Force outweighed my desire to do something different. The flaw in the logic is that holding on to a reliable team member because of the effort it takes to replace them caused me to look at my options outside of the military. This led me to separate from active duty instead of pursuing a lifelong career within the Air Force. With that experience, I believe that leaders need to grow and develop their teams and realize that each person has to make decisions that are right for them at an individual level. A servant leader realizes that everybody has an individual path to take and sees the bigger picture rather than just focusing on their area of responsibility.
Do you think your experience in the military helped prepare you for business or leadership? Can you explain?
The military prepared me to be a leader in any environment. Through their actions and inaction, every leader provides key lessons that others can learn from. I still use many of the lessons I learned in the Air Force and Air Guard today. The critical thinking and decision making processes are such valuable lessons that enhance any career. When I think of all the leadership traits, the one that stands out to me as the utmost important trait of a leader is "empathy".

The military also prepared me for business by training me to think and analyze situations while considering the various options versus consequences of action or inaction. This has yielded great results throughout my career and will continue to be the basis that I build on with each opportunity. Many transitioning veterans do not really understand the value of the training and experience because the system orients them on their specific specialty (e.g., MOS, AFSC), which can be limiting. The "soft" skills that veterans gain are far more valuable than the technical skills. Once hiring managers understand that, you will see more questions in the interview about a veteran's experience resulting from their service, such as critical thinking, leadership, and discipline.
None of us can achieve success without some help along the way. Is there a particular person who you are grateful for who helped you get to where you are? Can you share a story?
So many people have helped guide me either directly or indirectly, so it is difficult to call out individuals. Still, the two that have had the most significant impact on my life hold a special place in my memories and I would like to share how they influenced me with the caveat that, like everyone, I am the result of so many who have helped me along the way.

My first Noncommissioned Officer in Charge (NCOIC) was Staff sergeant (SSGT) Edwards. I was a young, inexperienced newbie and he guided me and helped me grow in so many ways. He saw my strengths and my weaknesses. He coached me and helped me understand one of the biggest obstacles in my life, which is: I cannot say yes to everything. I have always been a 'people-pleaser,' so I would take on too much as an adult, which is a recipe for failure. He challenged me to think before responding and to not over commit. This was so transformative because I could accomplish more by taking on less and doing a better job on what I did take on. At first, I thought I was neglecting my responsibilities but quickly learned that the opposite was true. This still helps me today because there is always more to do than you have time for but prioritizing and driving results based on a thoughtful approach will accomplish your goals.

The other person who has been so impactful on my life probably does not even realize it. I met Nicole Henley about 12 years ago. She has guided me and mentored me positively and is a special individual who continually strives to learn and grow, consistently inspiring me and others. Whenever I was struggling with things, we would chat and without realizing it, she always helped me. She listened and then we discussed the possibilities and she never made me feel bad about what I was thinking or feeling but was there for me and is still there today. Anyone who gets a chance to know Nicole will be better for it just because of the positive and supportive person she is.
You are a part of the Salute Military Community, which shares a common passion for helping veterans get into the data center industry. It is centered on veterans helping veterans. Why is this important to you?
I love the whole spirit of "veterans helping veterans" and believe that all veterans have a responsibility to give back. As I mentioned earlier, hiring managers need to look beyond the specialty and see the thousands of hours and dollars invested in each veteran. I also want veterans to understand that the soft skills they have are priceless. Any civilian employer can teach a new technical skill to a veteran and rely on their soft skills to propel them through their career growth. The military instills so many transferrable skills and we need to help everyone understand the value that veterans provide.
You are a person of great influence. If you could inspire a movement that would bring the most amount of good to the most amount of people, what would that be? You never know what your idea could trigger.
I want to erase the stigma associated with mental health. I once coached a young man who wanted to go in the military and he was deciding between the branches based on how they supported mental wellness. It fascinated me that this young man had identified the differences in the various service branches on how they recognized and responded to mental health challenges. It is a societal issue that gets attention in bursts when a well-known celebrity or athlete speaks out about it or is open about their personal struggles. If this young man I coached was any indication, I am inspired that future generations may naturally erase the stigma. Still, I would like it to start sooner and have my generation recognize the importance of having open and honest communications on this topic because so many are suffering in silence.
How can our readers follow you online?
Readers can follow me on LinkedIn.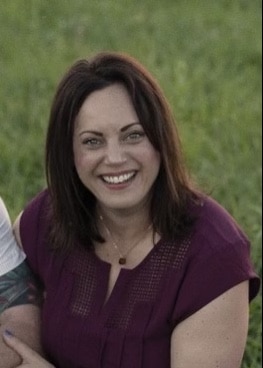 If you are a veteran looking for an exciting career in a growing industry, contact us at Salute. We can help put you on the path to success.
If you are looking to close the data center talent gap with individuals committed to bringing military precision to their careers, contact us. Employ the heroes of today, tomorrow.