43230 Garfield Road, Suite 160
Clinton Township, MI 48038
711 N Edgewood Avenue
Wood Dale, IL 60191
Contact Salute Mission Critical
43230 Garfield Road, Suite 160
Clinton Township, MI 48038
711 N Edgewood Avenue
Wood Dale, IL 60191
Get in Touch With the Sales Team
Get in Touch With the Sales Team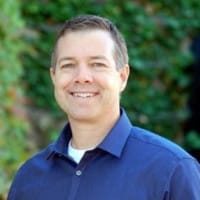 Michael Evans
Senior Vice President of Sales
Michael Evans
As Senior Vice President of Sales, Michael Evans is responsible for overall client relationships, business growth, revenue generation and margin improvement. Michael joined Salute Mission Critical in 2018. Prior to this role, he was Director of Global Accounts for WESCO International, Inc. where he and his team were responsible for developing global account business within the colocation, property management, and general contractor industries.
Michael brings over 25 years of experience in developing and managing relationships within Fortune 500 corporations, and continues to service Hyperscale, Colocation, General Contractors, and A&E firms. Michael received a B.S. degree from West Virginia University, and was honorably discharged from the United States Marine Corps in 1999 after eight years of service.
Contact Michael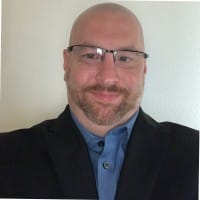 Jason Yankovitz
Account Exec for Build Services
Jason Yankovitz
As Account Executive for Build Services, Jason Yankovitz is responsible for building relationships with general contractors to assist during mission critical builds. Jason joined Salute Mission Critical in 2017, beginning in security and moving on to project management, area operations, and now account management.
In 2016 Jason earned an A.A degree in Information Technology and certifications in Cisco Networking, Information Assurance and Security, and Advanced Information Systems Security from the University of Phoenix. In 2014 he earned a certificate for Emergency Incident Management Systems from FEMA, and in 2011, he received a B.S. degree in Criminal Justice from Kaplan University. Jason was honorably discharged from the United States Army in 2004 after nine years of service.
Contact Jason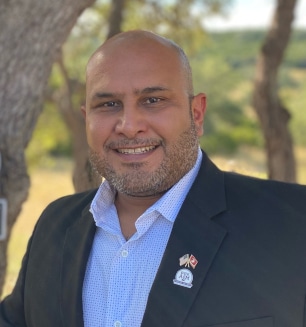 David Luna
Partnership Success Manager
David Luna
Dave is currently serving as a Partnership Success Manager (PSM), for Salute Mission Critical. As a PSM, Dave bridges the gap between our named accounts and Salute Operations, Sales Support, and Finance. Prior to joining the PSM Team, Dave was an Area Operations Manager supporting a leading hyperscale customer, in the San Antonio Metropolitan Area. He retired from the United States Marine Corps, as a Gunnery Sergeant, in 2018, after 20.5 years of dedicated service as a CI/HUMINT Specialist. Dave joined the corporate world as a Safety & Training Manager, and is currently a certified OSHA Outreach Instructor. Additionally, he has firsthand experience in ISO 9001 Quality Management System audits and re-certifications. In addition, Dave received a master's degree from Texas A&M University – School of Law: Risk Management, and is actively working towards a second master's degree in Special Education from Texas A&M University - San Antonio (Spring 2022).
Contact David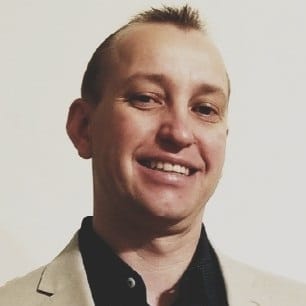 Scott Mooers
Partnership Success Manager
Scott Mooers
Salute Mission Critical has named Scott Mooers a Partnership Success point of contact to strengthen and maintain the relationship with key Salute clients. Scott will facilitate and coordinate efforts to streamline communication and drive success at all levels by aligning all necessary Salute resources. Before this position, Scott Mooers was a Director of Operations for several dedicated services accounts and has been with Salute Mission Critical since 2018. His past successes include managing programs and projects for several global hyper scalers, colocations, & managed data centers. Prior to joining Salute Mission Critical, Scott Mooers served 11.5 years in the United States Air Force as a Cyber Systems Operator and continues his service in the Air National Guard. Scott Mooers has served in many different management roles, including working as an Operations Manager for the 557th Weather Wing's Data Center supporting the Department of Defense's sole weather modeling & forecasting capabilities. Scott Mooers believes in collaborative interaction with his partners to develop and implement tailor-made solutions that ensure our teams are tightly aligned to our partners' needs while guaranteeing strategic business objectives are met and mutually beneficial.
Contact Scott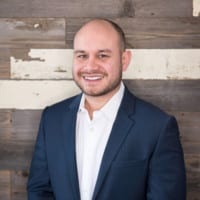 John Duplessis
Sales Support & Engineering
John Duplessis
As Director of Sales Support & Engineering, John Duplessis is responsible for managing the sales/back-office support team which includes various activities such as proposal development, involvement during scope discovery stage with client, collaboration with Account Executives and Operation Leaders, management of supplier ecosystem, and overall client satisfaction.
John joined Salute Mission Critical in 2018. Prior to this, he was the U.S. Sales Manager for Global Accounts at WESCO Distribution, where he and his team we responsible for account management of Hyperscale and other leading data center customers. John brings over 14 years of experience in hands-on management of sales operations including strategic planning, new business development, account management, client services and implementing strategic marketing plans to successfully achieve revenue goals. Specifically in the Information Technology industry, John has been servicing cloud customers for over 10 years.
Contact John