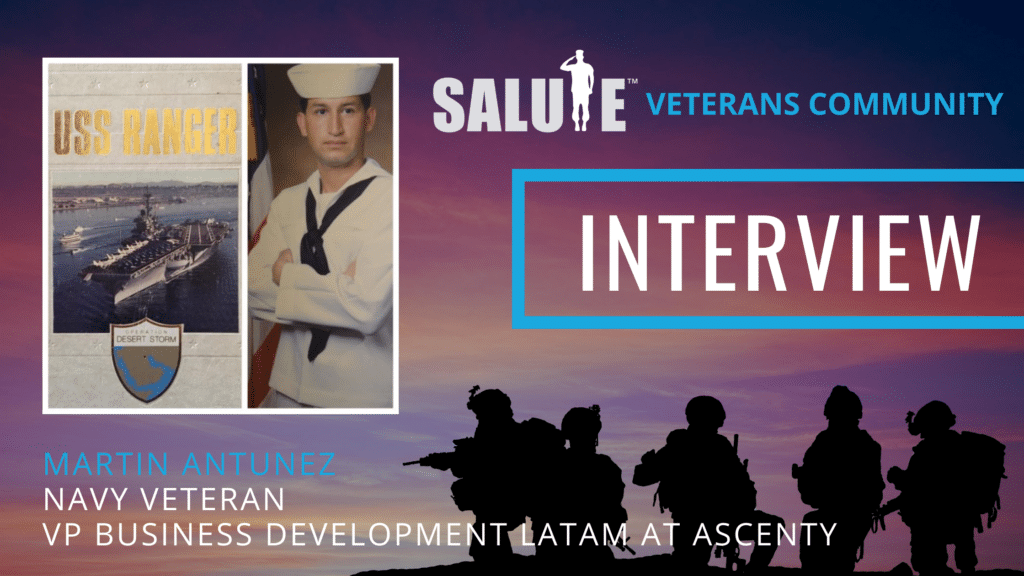 What is the Salute Veterans Community?
The Salute Veterans Community is a unique cohort of veterans who serve as examples of the value military training and experience bring to our industry. The Veterans Community supports Salute's mission and strives to achieve our shared vision of providing veterans and military spouses career opportunities in the data center industry. We are proud of these veterans for giving back to other veterans seeking to start careers in this industry.
Lee Kirby, Salute Co-Founder, and retired Army colonel interviewed Veterans Community member Martin Antunez, VP of Business Development LATAM at Ascenty, and Navy Veteran.
Before we dig in, our readers would love to get to know you a bit. Can you tell us a bit about your childhood?
My first 9 years of childhood were spent in Durango, Mexico, where I was born. Our family lived a very comfortable lifestyle and my father owned an agricultural and cattle ranch that included taxis and a meat market, which my mother managed. I helped and sometimes ran the cash register. At an early age, I saw the value of resourcefulness, self-sufficiency, and entrepreneurship.
At the age of nine, in 4th grade, my world turned upside down when my parents divorced, and my mother decided to move to Chicago with me by her side. Overnight, my world changed from living in our comfortable home in Mexico with my dog, "Eskimal," to the next day living in the multiculturally diverse south side of Chicago. My mother and I moved in with my aunt, uncle and four cousins who were fortunate to live on the same block as the Alderman of the 9th Ward in Chicago, Mr. Adducci of Italian heritage. I recall my awe of walking down the street hearing Italian for the first time mixed in with some English words, of which, at the age of nine, I knew nothing of either language. I was in a foreign land, and it seemed fascinating.
I attended six different schools in four different areas of Chicagoland throughout my childhood, where I was exposed to a wide range of cultural-socioeconomic differences. This was all while dealing with my efforts of; assimilating into my new country, learning English, and figuring out who I was as a person. It was a constant new journey that was sometimes scary and not easy. However, it was also exciting and required constant adjustments and changes in my lifestyle, which, unbeknownst to me at the time, was a wonderful preparation for life to come.
"At an early age, I saw the value of resourcefulness, self-sufficiency, and entrepreneurship."

–

Martin Antunez
And what are you doing today?
Throughout my career, I always wanted to work in some professional capacity in business or technology, supporting the growth of Latin America. While I did not know at what capacity, I knew that if I stayed engaged with USA/International trends of whichever industry I represented and developed the acumen business and technical aspects that I would need, I would have a broader filter to identify an opportunity or create one.
Today, I am privileged to have a role where I belong to a team of highly efficient and caring professionals who make up the DNA of the Ascenty Data Center organization in Latin America. This organization has become the trusted partner for hyperscale clients in the LATAM region. In military terms, I feel like I belong to the elite Navy SEALs team of data centers. The team is comprised of highly intelligent, multifaceted, quick studies who develop rapid, well-thought-out plans that they are quick to execute with precision.
My current responsibilities to the Ascenty team are to research, identify resources and help drive the strategy for new countries of entry in the Latin American region to expand our hyperscale data center footprint. The tasks required in my responsibilities are to understand the DC market demand/dynamics and local government economic incentives/initiatives and to help identify regional electrical power and network fiber players, capacity and mid/long term initiatives, and construction/technical resources to design/build/operate DCs in the region. I am grateful to be in a dream come true position with Ascenty where I can apply my cumulative career experience to help in Latin America.
Can you tell us a bit about your military background?
To prepare this answer, I read the Salute Veterans' first success story of Tony Grayson, VP Infrastructure Oracle and felt his sense of pride as he recalled military stories from his grandfather and father. What a sense of generational tradition and honor. Great professional example of a veteran to get this series started.
In contrast to Tony's early generational introduction to the military, I was the first in my family amongst many cousins and large extended family to venture into the military. In our family, the military was not an option nor seen as an opportunity for a career track.
My military background is a great testament to our arm forces and the spirit of our military. Regardless of economic, social, cultural, or historical military experience, all those that serve are part of the same brother and sisterhood. We hold and safeguard the same ethos!
Even though I was taking honors classes during high school, I lacked the role models for college and corporate career aspirations. Regardless, memories from my early years in Mexico told me just getting a job after high school was not my path. These factors made me a prime candidate for the military when the recruiters came to my school. The slogan of "Be all you can be" and the stories from recruiters from all branches saying I would experience: new friendships, new skills, new culture/travel and personal/career growth had me hooked. Out of all the branches, the Navy pulled my heartstrings, perhaps from a constant childhood change. Thus I joined as an enlisted recruit, an E-1.
After boot camp and technical training, my life onboard the historic aircraft carrier, U.S.S. Ranger CV-61 began! My initial desire in the military was to be an air traffic controller. At the same time, I scored high in the aptitude test and qualified for the career track; my lack of USA citizenship prohibited a high security clearance.
As is often the case, the obstacle became the way, I decided to choose the technical path of Aviation Support Equipment "ASE" where I learned and applied the principles of AC/DC power, cooling, turbine engine and fire systems. These were all skill sets that would eventually help in my data center career. Mind you, at the time, I did not know what a data center was, and my only goal was to have a 20 year career in the military with plans to start a second career in civilian life at the age of 40. However, I chose to leave the Navy after 4 years to pursue an engineering degree at the University of Illinois at Chicago for Electrical Engineering.
Our team maintained and troubleshot systems required to the fighter and bomber jets turbine and electrical systems to prime start the planes for their bombing raids. Out of a crew of 50 individuals in our team working below deck, only the top ten technical sailors we selected to work on the flight deck as troubleshooters in 5-person day/night shifts. Within 1.5 years on the U.S.S. Ranger, I was on the flight deck, with 2.5yrs promoted to night supervisor, with the most hazardous time on the flight deck and assignment during Desert Storm. I really miss the action of the flight deck!
Can you share the most interesting story that you experienced during your military career? What "takeaway" did you learn from that story?
The military spends most of its time training and practicing for the "in case of war" scenario during peacetime. In my case, all my training was put to actual practice during the first Gulf War in Kuwait. The USS Ranger CV-61 (side note: Jim Smith's father served on the same ship) was one of three aircraft carriers in the Persian Gulf war arena alongside the USS Midway (Joe Rouseuu, a colleague from DLR served at the same time) and USS Theodore Roosevelt and remembered like yesterday standing at the flight deck watching the "live" news broadcast of George Bush Sr. stating, "The liberation of Kuwait has just begun!" At the same time, I watched our fighter and bombing jets launch off the flight deck for their first war mission. Standing next to the control tower, if I looked right, I could see the three big TV screens facing the flight operations officer: President Bush Sr. on CNN on one screen, the movie "Top Gun" on the second screen and the third showing planes taking off the same flight deck I was on, in real-time.
As intense, surreal, and historical as that moment, I was amazed how everyone was executing their responsibilities during war with the same efficiency, everyday task ease and focus as during all our daily training. The sense of camaraderie and purpose, knowing that at any point in time in this floating metal city of 5,000 sailors, we were all equally responsible for the safety of the ship, our airplanes, the execution of our flight operations and each other as an ecosystem, was a great lesson. There was no task too small that was insignificant or contributor to the whole; every task mattered. Everyone had a mission, purpose and galvanized for the common cause.
The takeaway is, what if we lived our individual, family, and professional life in the same manner? To act as though every action matters, safeguard our environment/home/work, and take care of others? Those people would be there for us too. Always believe you are an integral piece of the whole, and honor that. When hard times come to you, your life vessel will be ready for the fight.
Do you think your experience in the military helped prepare you for business or leadership? Can you explain?
The military provided me with technical confidence and trained me to have a higher level of tolerance for adversity, physical, emotional and phycological stress. Such traits are critical and essential in our mission critical hyperscale data centers, where the consequences of not taking care of your equipment can have devastating effects.
I started my Navy career with an aptitude to learn but with no technical skills. The experience of the military and my technical training provided me with the proper mindset and process for learning. It showed me that you could take an individual with little or no skill, take them through an indoctrination process, teach them the right skills, provide them the proper environment to learn, challenge them and then they will self-apply those fundamentals daily with confidence to learn and grow continually. For a young person, these are the fundamentals for success that can generate a sense of dedication to whom they serve if appropriately taught.
In my professional life, I try to set an environment of trust, dedication, appreciation, and opportunity for growth as I experienced in the military. I feel that every day we all have something to learn. We are all recruits/newbies at some point in time; even I sometimes feel like this at least once per week. Thus, I set an environment where those around me can learn, test them, and allow mistakes to learn to avoid bigger ones in the future, promote them, and make their contribution obvious to the benefit of the whole. Take care of those that manage your "business ship" and they will be dedicated to helping it stay afloat!
I believe the Salute Veterans Community has dedicated hard work to provide the same environment to our military friends transitioning to civilian life. An indoctrination and step by step process to be part of the ever-growing data center business and community of "Veterans helping Veterans."

– Martin Antunez
None of us can achieve success without some help along the way. Is there a particular person who you are grateful for who helped you get to where you are? Can you share a story?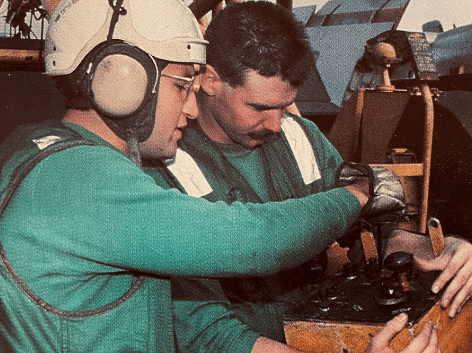 If answered from a particular individual story perspective, this question would only cover a small spectrum of a wide range of individual events that shaped my life. My advice to someone just starting in any career or life path is to observe life and advice received from many industry individuals and friends who have cared for you and you love.
• Work on yourself; there are many ways to start and many self-development books to study. Start anywhere, just start.
• Respect yourself and hear/trust your inner voice.
• Know that everyone can teach you a lesson, ask the right questions, sit back, listen and learn.
• The worst boss, supervisor, or person you come across will, in retrospect, teach you very valuable lessons, embrace the experience.
• Every smart, successful person wants to share their story and they also love free lunches and dinners. Take the initiative.
• Always offer to help, especially when to benefit others and not you.
If you feel like you lack a mentor, pick up an autobiography of someone you admire and you'll be amazed at the trials, struggles and life tribulations that they had to undergo to succeed.
You are a part of the Salute Veterans Community, which shares a common passion for helping veterans get into the data center industry. It is centered on veterans helping veterans. Why is this important to you?
I am grateful for the opportunity, resources, and growth that the US Navy provided me and appreciate the character and grit of those that serve our forces. As such, I want to help provide something that I observed lacking while considering leaving the navy; an ex-military person who had become a leader and role model within their respective industry. The power of listening, conversing, and shedding light on an individual's successful life and career path is invaluable.
For the first time, there is an avenue for us, professional data center professionals, to be the bridge that we lacked when we were in such a critical decision stage in our lives. We shared a unique experience, and now we share a unique challenge, filling in technical roles within our industry with talent with the aptitude and process to learn highly desired skills. The sharing and acceptance of such help should be as natural as the military brotherhood that bonds us.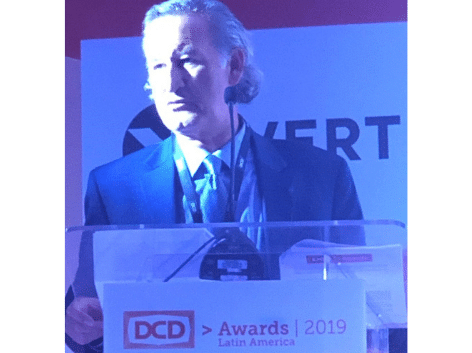 You are a person of great influence. If you could inspire a movement that would bring the most amount of good to the most amount of people, what would that be? You never know what your idea could trigger.
A way of life triggers a movement and goodness to many derives from generating goodness from within. Create a bubble/aura of safety and care for others. Work on yourself as equally as you focus on new professional knowledge, listen to your inner voice, and speak from it. Anyone that walks thru that bubble in your life will certainly walk away better off than when they crossed your path and even if no immediate benefit is felt, they will walk away with a great model of how to treat others.
How can our readers follow you online?
Readers can follow me on LinkedIn.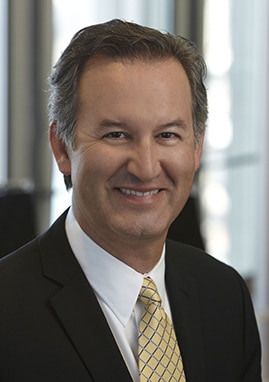 If you are a veteran looking for an exciting career in a growing industry, contact us at Salute. We can help put you on the path to success.
If you are looking to close the data center talent gap with individuals committed to bringing military precision to their careers, contact us. Employ the heroes of today, tomorrow.