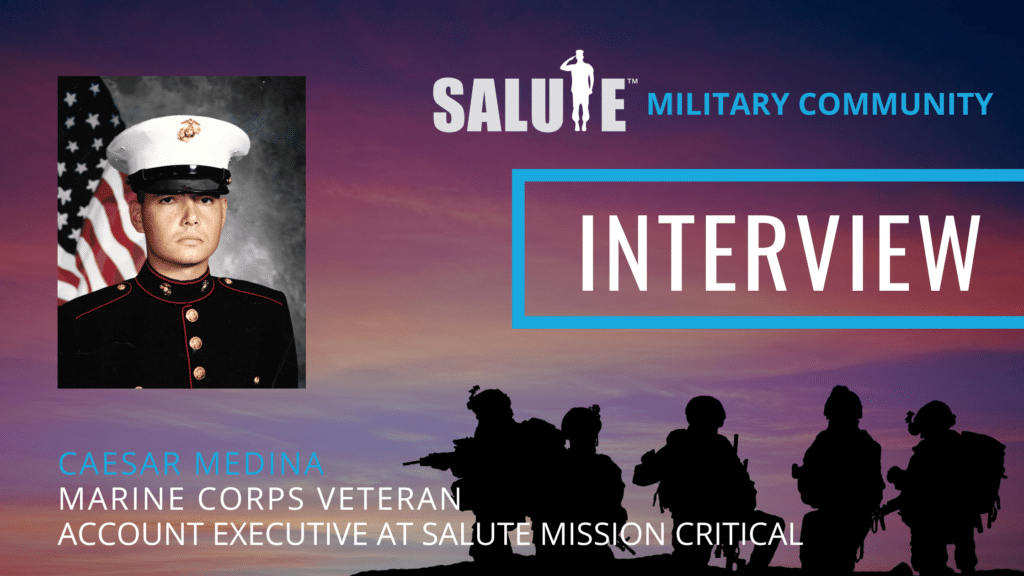 What is the Salute Military Community?
The Salute Military Community is a unique cohort of veterans and the military community who serve as examples of the value their experiences bring to our industry. The Military Community supports Salute's mission and strives to achieve our shared vision of providing veterans and military spouses career opportunities in the data center industry. We are proud of the military community for giving back to other members seeking to start careers in this industry.
Lee Kirby, Salute Co-Founder, and retired Army colonel, interviewed Military Community member Caesar Medina, Account Executive at Salute Mission Critical and Marine Corps Veteran.
Before we dig in, our readers would love to get to know you a bit. Can you tell us a bit about your childhood?
I was born and raised in New York City. I spent my childhood living in a few countries before settling in again in NYC. Early on, I decided to join the military as I was drawn to leading a more structured and disciplined. The Marine Corps offered an opportunity to serve my country and be the first in my family to do so.
And what are you doing today?
Today, I have the privilege of serving as an Account Executive for Salute Mission Critical, an organization that checks off several professional and personal boxes. I get to serve in the industry I have worked in since being discharged, and I am able to give back and pay the opportunities forward that I was given early on.
Can you tell us a bit about your military background?
I enlisted with the Marine Corps as an open contract, meaning I was content to serve in whatever capacity the Marine Corps saw fit. They recognized that I had several aptitudes, and I was given the amazing opportunity to learn highly technical skills that have served me well in my career. Throughout my enlistment, I had the pleasure of serving in Japan for over a year, as well as at Camp Pendleton and Camp Lejeune, among others.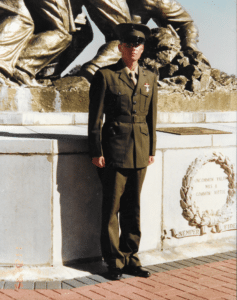 Can you share the most interesting story that you experienced during your military career? What "takeaway" did you learn from that story?
Oftentimes, in the military and our general professions, we are VOLUNTOLD to participate in something that we initially were very reluctant to do. This one story may not be typical of what Military stories usually consists of, but it is one I am very fond of. There was a requirement by USMC command that every company, to promote more intellectual aspects of the military, had to choose one enlisted and one officer to compete in a book report contest. Personally, I believe I was chosen simply because I wore glasses. Initially, I was reluctant as I hadn't joined the premier fighting force in the world to read books and write reports on them. Regardless, I represented my company and Battalion.
Nonetheless, I was up to the challenge and chose a random book that ended up having a very profound impact on me; "With the Old Breed" by E.B. Sledge. I read the book, wrote the report, and won the competition; beating out even our own officers. I had underestimated myself, but I wasn't underestimated by others. As the winner, I was given a certificate of commendation, 1 week of leave and, of course, the obligatory ribbing by my fellow Marines. This eventually led to me being offered a position as Battalion Administrative Chief. To put things in perspective, this promotion was unheard of for an E-3.
Do you think your experience in the military helped prepare you for business or leadership? Can you explain?
Yes. In the military, particularly as a non-commissioned officer, I learned to lead from the front and by example. My career today has been built on a solid foundation thanks to the training and responsibilities I learned in the Marine Corps. Today, the most important traits to me include: precision, accountability, and responsibility to others and to the mission.
None of us can achieve success without some help along the way. Is there a particular person you are grateful for who helped you get to where you are? Can you share a story?
I am thankful to a manager I had when I was with Emerson Electric, now Vertiv. I was working as a Field Engineer at the time, and through several interactions with him over the years, he recognized that I was capable of achieving more; that I could BE more. He took me under his wing and, in time, offered me a position in sales where I could use the skills I learned over the years as a tech and combine them with the skills learned in the military. He allowed me to take time to complete a degree in business and finance and helped place me on a path that I am very proud of today.
You are a part of the Salute Military Community that shares a common passion for helping veterans and military spouses get into the data center industry. It is centered on veterans helping veterans. Why is this important to you?
As I stated before, I believe in paying it forward. There is no greater feeling than helping my veteran brothers and sisters achieve their potential, just like others saw potential in me when I saw very little.
You are a person of great influence. If you could inspire a movement that would bring the most amount of good to the most amount of people, what would that be? You never know what your idea can trigger.
I believe that I am an advocate for the movement of helping veterans find the right career paths now with Salute, the Infrastructure Masons, and the Veteran communities I have the honor of being part of.
However, if I were to bring about something new, I would ask folks to open up regarding their individual journeys. Often, all it takes to inspire people is to show them that they aren't alone on their paths. These paths are not new; they are well-worn by others, having lived and experienced the same. Those of us, who are further along that road, can circle back from time to time and pick up the stragglers; motivate them, and give them the nudge or push to get them back in formation and looking ahead.
How can our readers follow you online?
Readers can follow me on LinkedIn.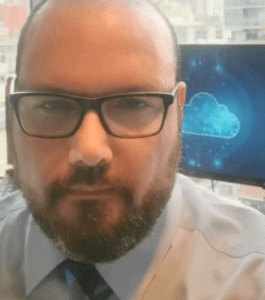 If you are a veteran or military spouse looking for an exciting career in a growing industry, contact us at Salute. We can help put you on the path to success.
If you are looking to close the data center talent gap with individuals committed to bringing military precision to their careers, contact us. Employ the heroes of today, tomorrow.