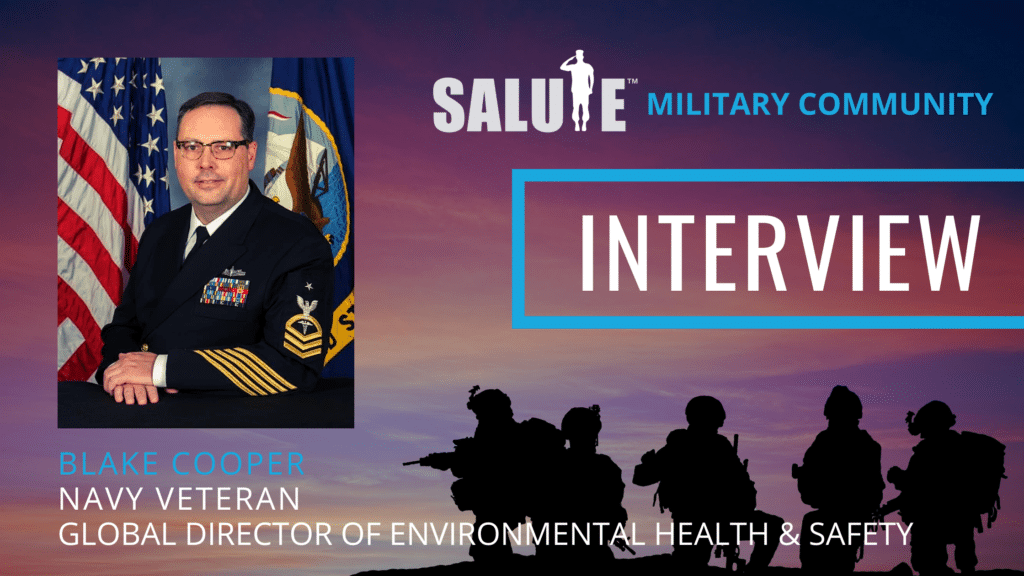 What is the Salute Military Community?
The Salute Military Community is a unique cohort of veterans and the military community who serve as examples of the value their experiences bring to our industry. The Military Community supports Salute's mission and strives to achieve our shared vision of providing veterans and military spouses career opportunities in the data center industry. We are proud of the military community for giving back to other members seeking to start careers in this industry.
Lee Kirby, Salute Co-Founder, and retired Army colonel, interviewed Military Community member Blake Cooper, Global Director of Environmental, Health and Safety at Salute Mission Critical and Navy Veteran.
Before we dig in, our readers would love to get to know you a bit. Can you tell us a bit about your childhood?
I grew up in Wilmington, North Carolina. I spent most of my teenage years on the beach, surfing and skateboarding. I attended college at the University of North Carolina's Wilmington Campus, where I studied Architectural Drafting and Design because I wanted to design sailboats. After college, my father had a massive heart attack, so I was at the hospital with him a lot. I realized through that experience that I wanted to be involved with medicine and to help people through some of the most challenging times of their lives, as my dad's medical team helped us. You could say that experience changed my trajectory and life's focus.
And what are you doing today?
I'm the Global Director for Environmental, Health and Safety at Salute Mission Critical.
Can you tell us a bit about your military background?
I joined the Navy in the late 1900s and became a Hospital Corpsman. For those that don't know, Corpsmen provide medical support for the U.S. Marines on Navy Ships and forward operating locations without doctors or nurses. My training allowed me to be an independent medical practitioner while deployed on ships and with the Marines. This unique skill set made me the "Doc" for thousands of Sailors and Marines throughout my career. I have been on over 20 tactical and humanitarian deployments on ships with the Marines and in support of Joint Staff and NATO elements. During my 27 years in the Navy, I was stationed at 12 different duty stations around the globe and have established a greater understanding of our world.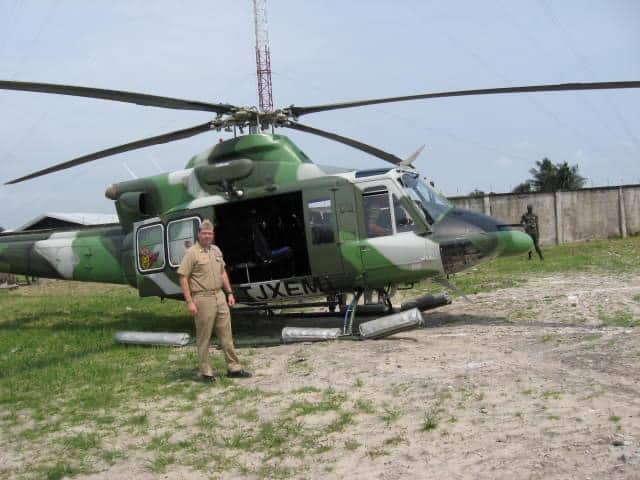 Can you share the most interesting story that you experienced during your military career? What "takeaway" did you learn from that story?
Perspective is always the thing that I gather. Over 27 years, I experienced a lot, but some of my most interesting interactions have been during my deployments to Africa. On one occasion, I was working in a village in Mali. The village women had to walk 3 miles each way to collect drinking water for their families. My team saw that as a problem, and we wanted to solve it. We spoke to the village chief and elders and proposed digging a water well in the village, which everyone was happy about. Months of planning went into the project, and we eventually had a functioning well in the village, so the women did not have to travel 6 miles round trip every day. I returned to the village a month after the well was placed and found it had been dismantled. On this trip, I happened to have a female military member who was from Mali, and she talked to some of the women about the well. We learned that the women hated the well and sabotaged it. It was explained to me that the women enjoyed their time away from the men of the village, and when the well was working that they had to do more work in the village because the men didn't feel that they needed to help out as much since the women had so much more time to do work. During all our discussions and planning, no women were consulted about the well, just the men of the village who ran things. From the male perspective, it was a great idea, but for the village women, it took away their only freedom from the village men. This experience changed how I think about the need to "fix" a problem without talking to the people that the solution was supposed to benefit.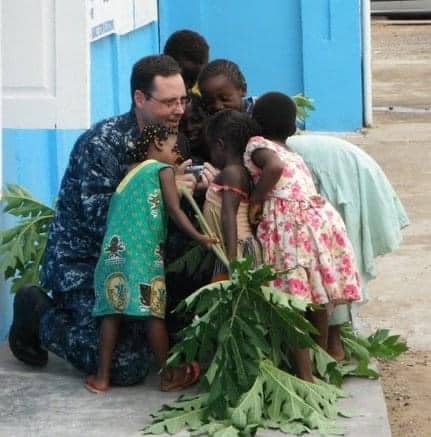 Do you think your experience in the military helped prepare you for business or leadership? Can you explain?
Yes. We learn from every leadership exchange we have, whether it be good or bad. The thing to remember is that we ALL evolve. The leader you are today will not be the leader you are in 5 years because you will have learned from your mistakes and successes. I learned a long time ago to be the leader I always wanted my leaders to be. If you can be the kind of leader you would happily follow, then you will succeed.
None of us can achieve success without some help along the way. Is there a particular person you are grateful for who helped you get to where you are? Can you share a story?
So many people in my journey have helped me succeed, too many people to mention that have seen potential in me. The older you are, the more people help you along the way. I've had thousands of Sailors and Marines work with me over my military career, and I have gained something from each of them. What has made the difference to me has always been mentorship. We all must find a mentor to help keep us on track, hold us accountable, and help shine a light on things we may not have thought about. Mentorship has always been my key to success and working through failure. No one can succeed without failure in their journey; that's how we grow as people. I rarely learn from my successes, but I learn very quickly when punched in the face.
You are a part of the Salute Military Community that shares a common passion for helping veterans and military spouses get into the data center industry.  It is centered on veterans helping veterans. Why is this important to you?
Vets come to the workplace with many experiences that can't be learned within the civilian sector or educational institutions. We are trained not to leave anyone behind, to do what we can to make the mission successful and to ensure that we are constantly working towards a solution, not an excuse. We are not helping veterans; we are helping our sisters and brothers continue their service to our countries in the civilian community. We know what we can accomplish as a group and advocate for each other to ensure we have a place at that table. We understand ethos, core values and our service creeds (many of us can recite them by memory). Some of us were "lifers," and some did one hitch, but we all served and sacrificed. Veterans have a lot in common but more than that; we have an unspoken bond. We give each other a hard time about our service affiliations and sometimes speak to each other in code. I am passionate about helping my fellow veterans because it's what you do for your family.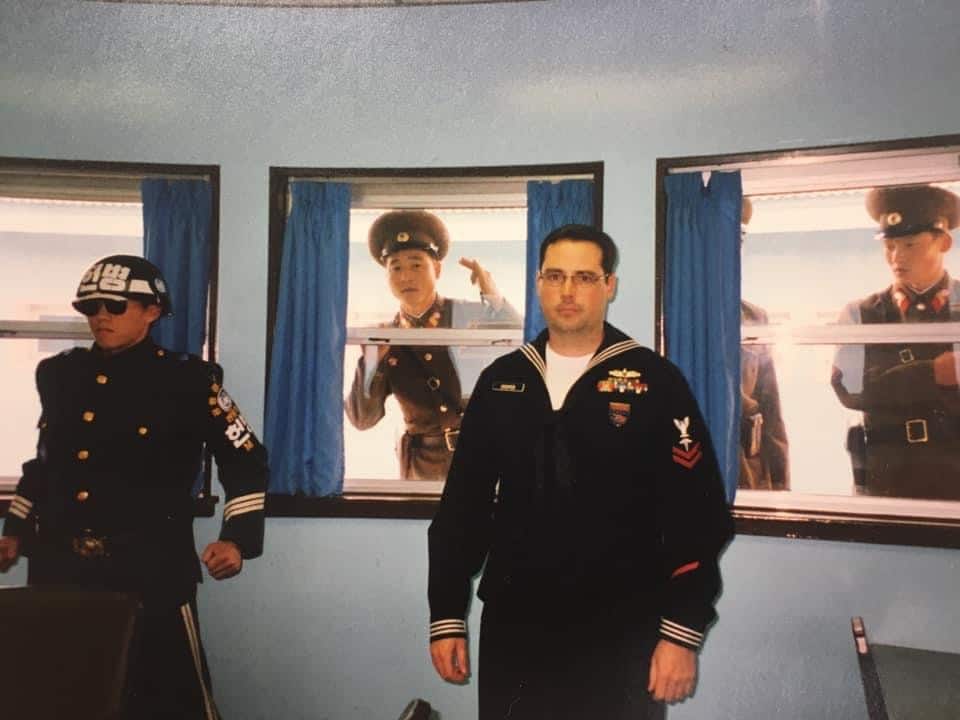 You are a person of great influence. If you could inspire a movement that would bring the most amount of good to the most amount of people, what would that be? You never know what your idea can trigger.
Everyone you meet has something going on that is invisible to you. People have mental and physical health issues, addictions, trauma, PTSD, learning disabilities, and barriers. We must be more understanding of each other and our hidden circumstances. If I could inspire a movement, it would be for people to ask others how they are doing and truly listen to the answer they receive. Not everyone is okay; sometimes, they just need to know it's okay not to be. Kindness goes a long way in this world. You could save someone's life by asking a question and genuinely listening to the answer.
How can our readers follow you online?
Readers can follow me on LinkedIn.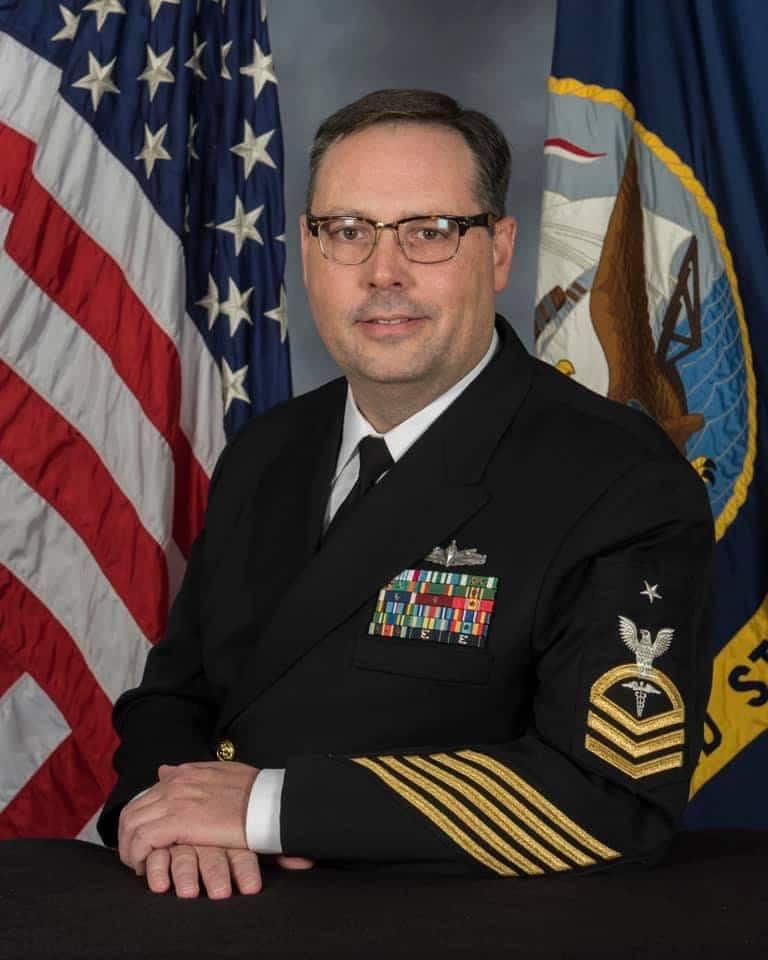 If you are a veteran or military spouse looking for an exciting career in a growing industry, contact us at Salute. We can help put you on the path to success.
If you are looking to close the data center talent gap with individuals committed to bringing military precision to their careers, contact us. Employ the heroes of today, tomorrow.