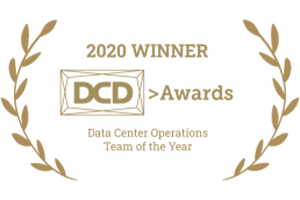 The award honors the efforts and innovations of leaders in the data center sector to adapt to the environment and needs of the people they serve. With hundreds of competitive entries, this was something we went into cautiously optimistic.
Get Updates In Your Inbox
We've Solved the Data Center Talent Crisis. Here's How
We're able to support critical infrastructure around the world at scale because we've solved the talent challenge that plagues even the most sophisticated hyperscalers, colo providers, and edge operators.
The 'secret' is our unique people, processes, and technology. See them in action in our Data Center Operations Playbook.
Get Salute Data Center News Updates In Your Inbox
Get Salute Insights In Your Inbox