Mission Possible: Getting Veterans into Your Data Centers
Date: May 20, 2020
Time: 1:00 PM ET
Moderator: Dr. Julie Albright, Industry Sociologist
Speakers:
Lee Kirby, Co-Founder, Salute Mission Critical
Joe Kava, VP Global Data Centers, Google
David Foss, VP of Operations, EdgeConneX
Billie Haggard, SVP of Operations, Aligned 
Tim Caufield, CEO, Evoque Data Center Solutions
So, everyone likes the idea of hiring Veterans. You might be asking yourself, "I cannot find talent, what do I need to do to get Veterans to fill my vacancies?" In our webinar, you'll hear how different programs are working to transition and develop Veterans to fulfill the talent gap in the industry.
Sign up today and learn about this with such topics as:
Tips on how to plan and implement effective workforce development programs
How you can transition and train Veterans for data center jobs
How an effective program can become a competitive advantage
Understanding when to develop internally and when to consider partner management strategies
What are the most valuable skills that Veterans bring to mission-critical IT environments
How different businesses are attracting, training and developing Veterans to meet their requirements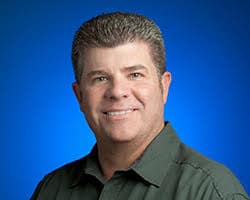 Joe Kava
Vice President Global Data Centers
Joe Kava is vice president, Global Data Centers at Google. He leads the teams responsible for site selection, power purchasing, research, engineering, construction management, critical facility operations, hardware operations, environmental health and safety, sustainability, and physical security for Google's global fleet of data centers. Joe joined Google in 2008, after a career in both commercial data centers and the semiconductor industry, serving in executive roles in operations, design, construction, new product introduction, and business development. He is a staunch advocate for building sustainable data centers and implementing Google's cloud computing strategy. Joe is also passionate about educating the global data center industry so that others can benefit from the efficiency best practices pioneered by Google.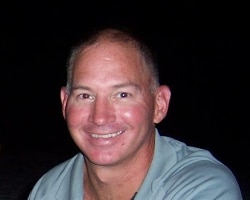 David Foss
VP of Operations, EdgeConneX
Dave is VP of Operations at EdgeConneX and manages operations, maintenance, security and customer support globally with the help of an outstanding operations team. He started with EdgeConneX in 2013 and helped grow the company from one to over 35 data centers in the US, Canada, Europe and South America.
Prior to joining EdgeConneX, he held operations and sales support positions in various small and large telecom, technology, and consulting companies.  He started his professional career as power systems design engineer and holds four US patents for his work. He earned an MBA from the University of Texas at Austin and Mechanical Engineering Degrees from Virginia Tech.
He served over four years as a mortarman in the US Marines, serving overseas in various locations including Beirut, Lebanon and Kuwait, leaving with the rank of Sergeant.
Billie Haggard
SVP of Operations, Aligned
Billie is an experienced leader and an expert in developing and executing strategic business initiatives while leading high-performance operational groups. As Aligned's Senior Vice President of Operations, Billie is responsible for spearheading the company's data center performance optimization. He manages mission critical operations and on-site personnel, anticipates market direction to keep the company's facilities are up-to-date, negotiates and manages vendor relationships, ensures operational and professional excellence and more. Before joining Aligned, Billie served as Operations Director for a global leader in facility and asset management, where he was responsible for all aspects of management, operations, maintenance and training for over 3 million square feet of data center space and 200 personnel. He has also served in leadership positions with Critical Solutions Group (CSG), Microsoft Data Center Delivery Group and CoreSite Realty Corporation, garnering deep insight into creating successful programs and various strategic planning initiatives to enhance corporate performance and ensure quality across the board. Billie began his career in the U.S. Navy as a Nuclear Machinist Mate and Maintenance Manager. During this time he earned four Navy Achievement Medals as a result of his outstanding instruction and training abilities. He received a B.S. in Business Management and a Master's Degree from Colorado State University.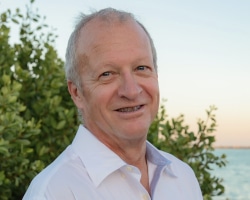 Tim Caulfield
CEO | VC & PE ADVISOR | BOARD MEMBER
Tim Caulfield is an industry leader in the world of cloud and colocation services. Currently CEO of Evoque Data Center Solutions, he is known for building businesses that provide secure, robust data infrastructure and services to enterprise-class customers worldwide. Entrepreneurial by nature, Tim has also built two consulting practices that specialize in IT advisory services. It was while he was leading his firm the Antara Group that he was tapped to conduct due diligence for the acquisition that led to the formation of Evoque—and he was subsequently recruited to lead the new company. Early in his career Tim held progressively challenging roles with Savvis/Cable & Wireless, where he ultimately led Global Operations. Tim serves on the board of several industry organizations and is also active in the San Diego community as a Scoutmaster, mentor to tech entrepreneurs, and member of the Military Appreciation Committee at the San Diego Yacht Club. Himself a veteran of the U.S. Navy, Tim earned a BA from Clark University and an MBA from the University of Oregon.