Italy Data Center Services
Salute Mission Critical has the established footprint to get or keep your Italy data center running smoothly. We've got the expertise to quickly deploy across the country – and the track record to back it up.
Dedicated Operations in Italy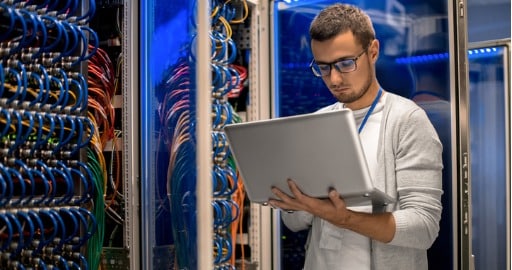 Critical Facility Operations
Salute Mission Critical provides highly disciplined and trained facility technicians to handle all on-site tasks associated with day-to day management of a mission critical facility operation. You'll receive the highest-quality services structured to eliminate unnecessary costs, mitigate risk and flex and increase reliability.
Critical Facility Operations support activities provided by Salute technicians are managed via our proprietary training and workforce management tool, IZON, and can include:
24x7 on-site operations and maintenance
Rounds and readings
Vendor escorting
Supply chain procurement and scheduling
Asset and spare parts management
Service level reporting
Document and work order management
Building management system monitoring
Environment, Health and Safety
Risk assessments
Facility infrastructure optimization
Emergency preparedness and response
Critical Facility Operations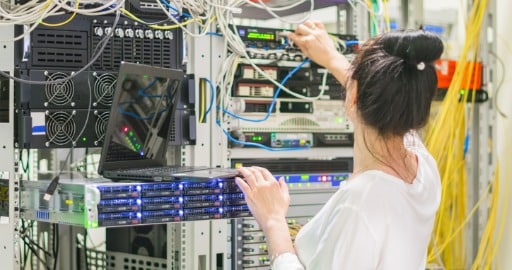 Multi Skilled Operators
Salute Mission Critical has a hybrid facility/IT operations model where multi-skilled operators (MSO) are trained and perform a combination of security, facility and IT support. This model reduces cost and improves resource utilization while ensuring alignment to SLA expectations.
24x7 on-site security, operations and maintenance for facility and IT infrastructure
Rounds and readings
Building management system monitoring
Vendor escorting
Document and work order management
Rack and stack, moves, adds, changes
Hot/cold aisle containment
Cabling
Decommissioning
Cleaning
Request a quote for mission critical multi-skilled operators 
Security​
From the initial construction phase through continued operation, Salute provides disciplined personnel to manage access control and building security functions. Our custom solutions go beyond typical security guard services to match your defined technical security requirements, with additional capabilities to ensure effective staffing – and give you peace of mind. Salute complies with rigorous standards set by certifying organizations, any state and federal requirements, and maintains relevant certifications and attestations.
Our data center security services include:
Providing access control
Providing security escort for hardware vendors in restricted data center space
Securing building functions
Ensuring secure remote network connectivity to your equipment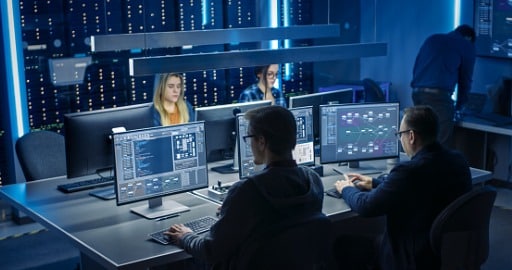 Command Center​
The proliferation of remote unstaffed edge sites is driving demand for an approach that allows for data center technicians to manage the facility from afar – and at the same time, be available locally if necessary. That's what our Global Command Center enables. It's a dedicated facility and resources to manage multiple remote facilities using the latest technology to monitor and escalate appropriately. We handle ticketing and dispatch functions according to your defined service levels to ensure timely resolution of site issues.
From the Global Command Center, we coordinate data center management services and projects for all of our client-owned facilities. We remotely monitor and dispatch techs to client-owned facilities as needed to ensure that standards and processes are met. You retain full command and control, and benefit from the calm professionalism and astute crisis management judgement of our skilled personnel. We can triage multi-event situations to ensure optimal priority and sequence of events, so small issues don't become big crises.
Salute's Global Command Center services include:
Incident management
SLA management
Contract administration
Preventive maintenance coordination
Corrective maintenance coordination
CMMS administration
Service reporting
Trend reporting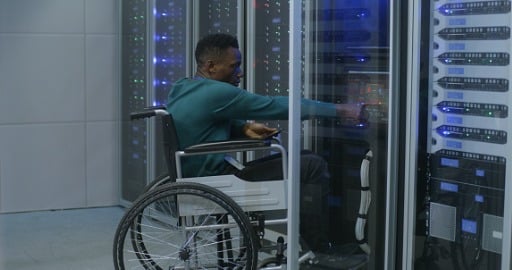 Smart Hands
Salute Mission Critical technicians can be your eyes and hands at remote and colocation sites, freeing your IT staff to focus on business priorities. Quickly open support tickets or contact our trained and experienced technical staff directly to assist you in resolving on-site issues or taking care of routine tasks.
Our smart hands services include:
Colocation equipment management
Commissioning new equipment and systems
Setting up firewalls
Equipment testing and troubleshooting
Circuit testing
Installing client-provided software (default configuration) using client scripts
Complex cable configurations per client provided instructions and diagrams
Typing client-provided commands
Executing other client-provided instructions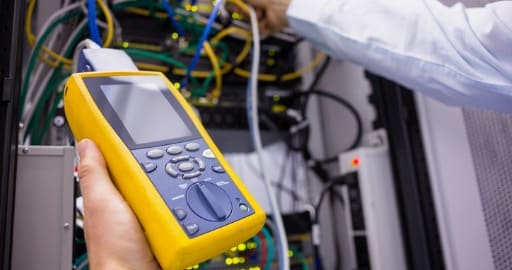 Preventive Maintenance
Preventive Maintenance is the inspection and regular maintenance of equipment to maximize its useful life and reduce the risk of failure. The program includes a maintenance schedule, asset lifecycle management from installation and warranty to planning for end-of-life replacement. It is also a logbook of every inspection, work order, vendor visit and part replacement for each infrastructure asset. Total cost of ownership including labor, parts and energy is a key component of a comprehensive preventive maintenance program.
Planned preventive maintenance scheduling
Asset lifecycle management
Risk register maintenance
Capital planning
Warranty tracking
Work order management
Escorting vendors
Vendor management
Inventory and critical spare parts management
SLA and site health reporting
Energy management and reporting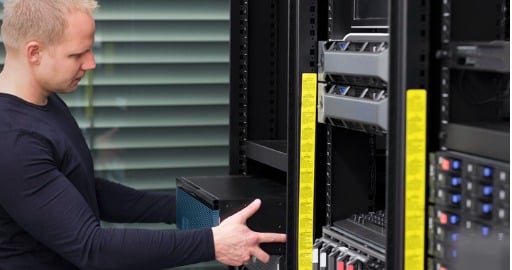 Dispatch Technicians
Salute provides dispatch technicians/ remote hands call out services to various clients (hyperscale, colocation, and end users) around the world. Our services are customizable to meet your needs.
Salute technicians are trained to perform various remote hands services within the mission critical space, including:
Server/network device deployments
Circuit turn-up
Break/fix, including hardware troubleshooting and repair as well as troubleshooting OS issues
Decommissioning
Cable audits with provided documentation
Request a quote for dispatch technicians/ remote hands call out services
Project Services in Italy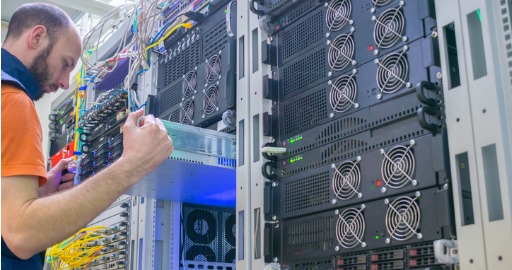 Rack & Stack
Salute Mission Critical provides material and installation services to support networks and server deployments. Our white glove service offering provides physical labor to move and secure racks to a designated location with a 24-hour SLA guarantee for 20 rack deployments from racks landing to being powered up.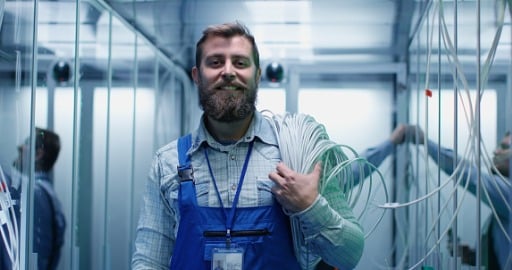 Structured Cabling
Our structured cabling material and installation services include configuring and installing fiber and copper cabling throughout the data hall. As with all Salute Mission Critical services, these are highly flexible to meet your needs now and into the future.
Structured cabling material and installation services include:
Conveyance and pathways – Supported with ladder racks/cable trays and fiber duct
Labeling – Systematic labeling to ease future expansions
Color coding – For hassle-free troubleshooting
Bundling – Cables are bundled according to function
Bend radius installation– Copper and fiber cables installed to manufacturers' specs
Future expandability – Enough slack is left for future expansions and/or modifications
Extra cables – Patch cables of varying lengths help with future repairs and expansions
Full documentation – Cable runs are detailed with CAD drawings
Structured cabling design – Industry standard design; fit into existing design; CAD documentation provided
Cable testing – Throughput and standards compliance verification
Request a quote for structured cabling material and installation services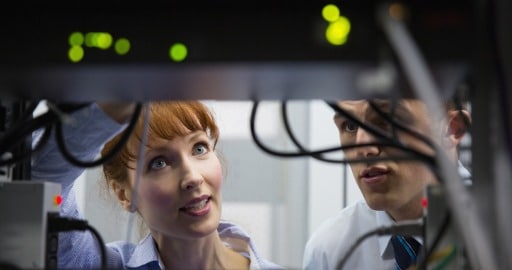 Decommissioning
IT asset managers and data center managers rely on Salute to provide systematic removal of IT assets and equipment. Know your data and reputation are secure as we meet NIST 800-88 r1, HMG IA Standard No. 5 and DIN-66399 and use NAID certified shredding equipment.
Decommissioning services include:
Project planning – From beginning to end, we work with you to ensure proper management of scope, schedule, and budget. We ensure transparency with clear expectations and continuous updates.
Asset inventory – We physically discover and validate against your asset list, and comply with audit and reporting requirements, including providing Certificates of Data Destruction as required.
Chain of custody tracking – You'll receive detailed tracking and documentation to comply with all internal and external reporting requirements.
Unracking/disassembly – Our methodical workflows ensure efficiency and accountability throughout the process.
Cabling mining – Per your requirements we identify and remove unused legacy cables that could negatively impact the production environment.
IT asset disposition – Our detailed documentation and disciplined process management produces results that you can rely on.
Data destruction – To include degaussing, crushing, erasure or shredding, per your requirements. We recommend this key step while equipment is still in your custody.
Pack equipment – Completed per your requirements to ensure appropriate handling and protect assets from damage through to final disposition.
Ship equipment – Ensure cost-effective and timely delivery, taking advantage of detailed logistics planning capabilities.
Asset sales – Coordinate as requested with buyers to achieve maximum returns.
Environmentally compliant recycling – As requested, Salute will coordinate with an environmentally responsible recycling center that is certified to ISO 14001, ISO 9001, OHSAS 18001 and R2 standards to ensure secure and responsible recycling.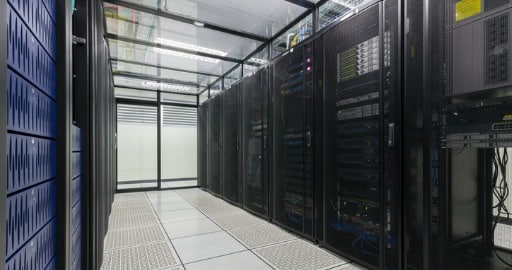 Data Center Cleaning
Data center cleaning is a key part of a successful preventive maintenance program. It helps ensure an optimal environment for your valuable IT and data processing equipment – preventing downtime, increase performance and reliability, and ensure equipment remains reliable through its expected lifetime.
Post-construction, Salute helps you meet critical turnover deadlines for new builds, applying the same level of precision and care we use in operating environments.
We use the industry standards defined by the Association of Data Center Cleaning Professionals (ADCCP) and ensures high-quality results with our precision execution approach.
Our data center cleaning services include:
Sub-floor cleaning – Accessible floor tiles are systematically removed in a manner designed to not compromise the static pressure of the sub-floor plenum and floor strength integrity. Accessible grids and the sub-floor plenum are vacuumed using triple-filtered HEPA/ULPA vacuums to remove debris and ferrous metals.
Floor surface cleaning – The entire floor surface (including underneath equipment cabinets and desks) is vacuumed using HEPA-filtered vacuums. Visible marks and ground-in soil are removed from all hard laminate surfaces using a static-dissipative solution.
Perforated tile cleaning – Perforated tiles are vibrated and vacuumed to remove dirt and debris.
Drop ceiling cleaning – All accessible ceiling tiles systematically removed. Accessible grids and top panels are vacuumed with HEPA-filtered vacuums to remove debris and ferrous metals. Grids are wiped using microfiber cloths. Air-return grilles are wiped and vacuumed to remove dirt and debris. Tiles are replaced back into their correct, original positions.
Equipment cleaning – The tops of all equipment cabinets, monitors, desks, workstations, doorframes, equipment vents, and other flat surfaces are vacuumed using HEPA-filtered vacuums. The exterior of all equipment cabinets, desks, monitors, workstations, doorframes and general flat surfaces are wiped using a static-dissipative solution.
Day porters project management and execution – We provide dedicated teams to maintain proper cleanliness during the construction process.
Post-construction cleaning – We help you meet critical turnover deadlines from contractor to owner, with full environmental audit including particle count reports.
Request a quote for mission critical facility cleaning services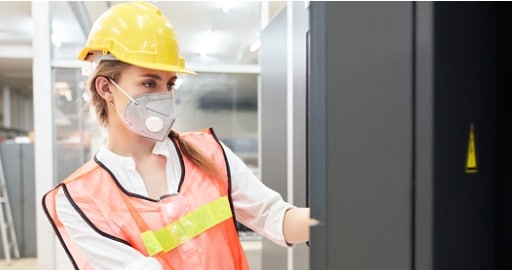 Construction Support
Salute's construction support group provides reliable and results-focused expertise to general contractors and customers throughout the entire build process including general labor, site security, field supervision, commissioning, and post-construction cleaning.
Construction labor support including projects, tool maintenance and security and job site prep
Security personnel for access control, escorts, emergency response and foot/vehicle patrol
Safety coordinators for orientation, field supervision, risk assessments and compliance
Commissioning plans, testing and issue remediation from factoring witness testing to integrated systems testing and all levels in between
Post-construction cleaning of cable trays, busways, equipment, above floor, underfloor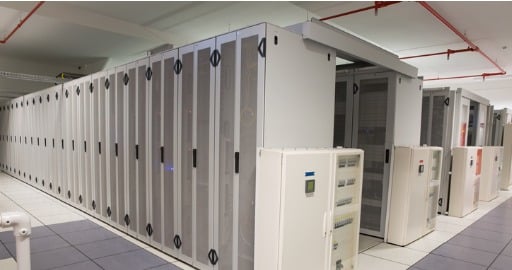 Containment
Containment strategies isolate cool intake air from warm exhaust air, increasing cooling and airflow efficiencies and reducing operational costs. Salute provides containment solution expertise from design and installation to assessment and remediation for cold and hot aisle containment systems for colocation and hyperscale customers.
Full buildouts of wall panels, doors, curtains, brush guards and blanking panels
Containment Assessments including pre-design considerations, Bill of Materials pricing, design reviews and energy optimization
Containment remediation including leak mitigation, panel replacement and door maintenance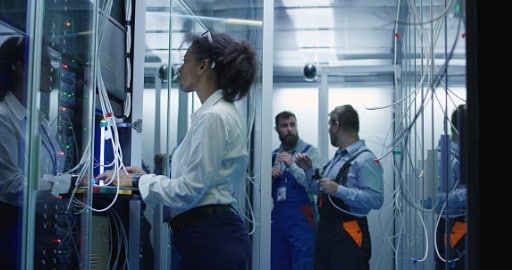 Transformational Services
Transformational Services is the platform supporting Salute's operational teams. It provides resources to help customers and operations teams develop and deliver an on-time and low risk transition of services to Salute. This group also manages all technical training and development, ensures the highest level of safety to our on-site teams and customers, and provides consistency in delivery of services through discipline processes, procedures, and governance. The platform is also the consulting arm of Salute, helping customer to optimize energy efficiency, assess critical facility designs and mitigate operational risks.
Environment, Health and Safety
Quality Control / Quality Assurance
Training and development
Customer onboarding
Procedure development (MOP, SOP, EOP)
Energy assessments and optimization
Operational risk assessments and consulting
Post-incident reviews
Design and single point of failure analysis
Transformational Services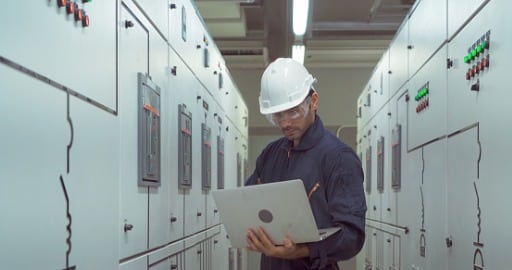 Critical Power
All services are performed in accordance with IEEE standards. Our technicians are trained and experienced to work with all major battery brands: C&D Technologies, DEKA, Enersys, Fiamm, GNB, Yuasa, China Storage and more. We can service all systems: APC, Eaton, Liebert, MGE, Toshiba and more.
Battery Monitoring
Battery Monitoring helps detect problems between scheduled maintenance. A battery monitoring system continuously measures the life of your UPS battery and can detect if a cell is starting to trend toward failure.
There are many factors that affect life of a battery plant; including room temperature, float level and cycling. Salute offers battery monitoring systems, providing you daily reports of the battery plant's life and will notify you when it detects a battery failure. We use the latest battery monitoring equipment and systems to:
Monitor cell voltages, internal resistance, and temperature
Provide immediate warning of a specific battery that is failing
Record up to 120 days of battery history to allow for trending analysis
Remotely monitor the battery system across multiple indicators
Salute's monitoring services allow you to budget for battery replacement – before it becomes an emergency. Our reliable battery monitoring systems and maintenance packages are truly comprehensive solutions for battery plant protection.
Battery Capacity Testing
Salute provides battery capacity testing for all models. Testing the batteries that back your UPS equipment is a proven method to determine how the battery plant will perform during a power outage. Our trained technicians routinely perform capacity tests according to IEEE standards. The results of the test are reviewed in the field and by Salute's technical support team. A detailed follow-up report is provided outlining the performance results and recommended actions.
Benefits of battery testing include:
Ability to compare your battery plant to the predicted useful life as specified by the manufacturer
Reduce battery replacement rate and frequency
Identification of weak cells and faulty intercell connections prior to failure
Once your batteries have been tested, we provide a comprehensive report of the battery plant; as well as any recommendations for repairs or replacements that need to be made in the near future.
Battery Preventive Maintenance
Lack of maintenance is the single largest contributor to battery premature failure. Without routine maintenance batteries are subjected to variables that can cause unexpected failures. One bad battery will affect the entire cabinet, and render the UPS unreliable if a power interruption occurs.
A routine maintenance program increases up-time and extends battery life by preventing loose connections, removing corrosion, and identifying bad batteries before they cause a problem.
A battery maintenance contract with Salute includes on-site inspections to uncover issues that may not be caught by remote monitoring programs. Our technicians will assess any unforeseen battery vulnerabilities. We will minimize potential battery failure and mitigate any unnecessary battery risks.
Preventive maintenance service includes:
Measuring of cell voltage levels (Flooded only)
Checking batteries for loose connection
Testing of cell/unit internal ohmic value (VRLA only)
Visual inspection to look for battery leakage, swelling, corrosion as well as the battery environment
A detailed report with the results of the inspection
Recommendations needed to ensure your batteries operate at 100% capacity
Salute will provide you with a customized battery maintenance plan along with a detailed report of your batteries' condition.
Battery Replacement
Salute is a national critical power service provider and an affordable alternative to the Original Equipment Manufacturer. Our customers typically save 15% on UPS battery replacements.
Salute offers full and partial battery replacement services on all major manufacturers' battery models. We carry a large stock of top brand batteries in our parts warehouse, which allows us to provide customers with immediate replacements. If the batteries you need are not in stock, we will order them for you quickly at a competitive price.
Battery replacement services include:
Testing and full inspection of new batteries
New batteries
Load bank testing (optional)
Battery installation/replacement
Comprehensive report of new batteries' baseline reading
Miscellaneous hardware to ensure reliable connections
EPA-approved recycling of the old batteries
Recycling certificate
Thermal Imaging
Performing data center infrared thermography on your critical support infrastructure should be part of your regular preventive maintenance schedule. Detecting irregularities in your data center's critical support infrastructure in the early stages enables you to take prompt corrective action before costly system failures can occur.
Benefits of thermal imaging inspection and analysis by Salute's highly trained and certified professionals include:
Identify and correct hidden problems before they become unplanned outages
Reduce risk of undetected degradation of components due to overloaded circuits or loose connections
Obtain cost savings by preventing equipment failures and downtime
Salute's certified data center thermographers will analyze your critical electrical components to safeguard systems and prevent unplanned down time. We perform a thorough assessment of:
Electrical switchgear
Uninterruptible power supply (UPS)
UPS distribution panels
Power distribution units
Automatic transfer switches
These systems must be checked with infrared thermography to detect irregularities that cannot be seen with the naked eye.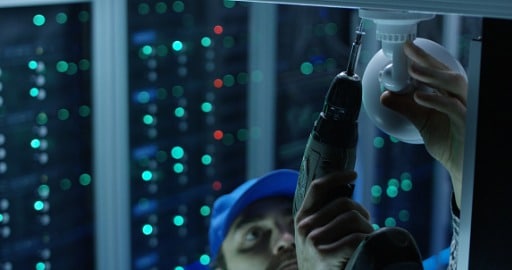 Other Material & Installation
Salute Mission Critical provides containment, cable trays and drop ceiling material and installation services according to your exact specifications.
Other Material & Installation
Looking for a mission critical infrastructure partner in Italy?
Set an introductory meeting with one of our team members to discuss our Italy data center services.
Looking for a mission critical infrastructure partner in Italy?